A Restaurant on The Brink of Closure Was Saved by a Group of Strays Cats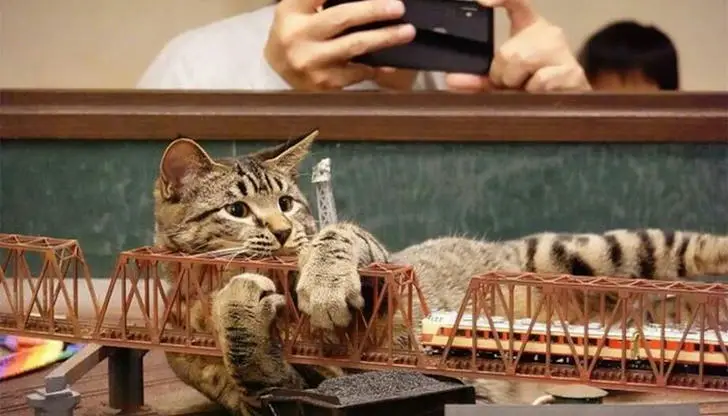 In 2018, Naoki Teraoka, an avid lover of model trains, combined his two passions of trains and hospitality by creating a diorama restaurant in his native city, Osaka. This eatery, called Tetsudoukan, not only served up bowls of ramen, but also provided guests the opportunity to admire intricate railway models, which filled the restaurant.
Initially, Tetsudoukan was doing well, but then the coronavirus pandemic happened and they were close to having to shut down. Luckily, a group of feral cats ended up coming to the rescue of Teraoka.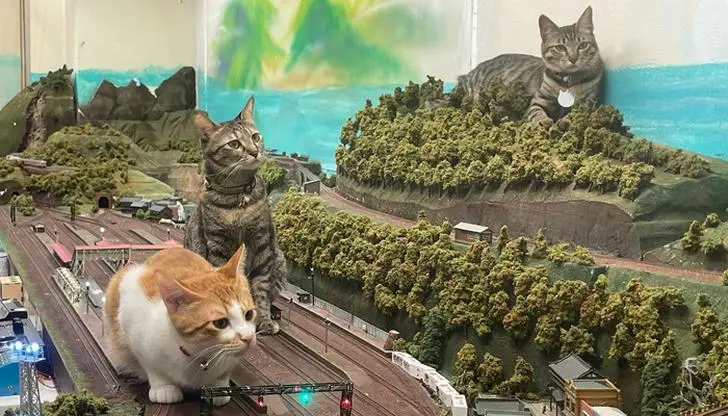 It all began when Teraoka opened his doors to a scrawny cat in need of help. After providing it with the necessary care, he decided to keep it and gave it the name of Simba. To his surprise, Simba had a family that was already looking for him, and soon enough, his mother and siblings showed up at the eatery.
When Teraoka witnessed this family of cats in need, he not only accepted them into his home, but he also altered the theme of his restaurant to suit his new furry companions. The cats are now the main focus of the establishment and they are permitted to move freely around the miniature railway display.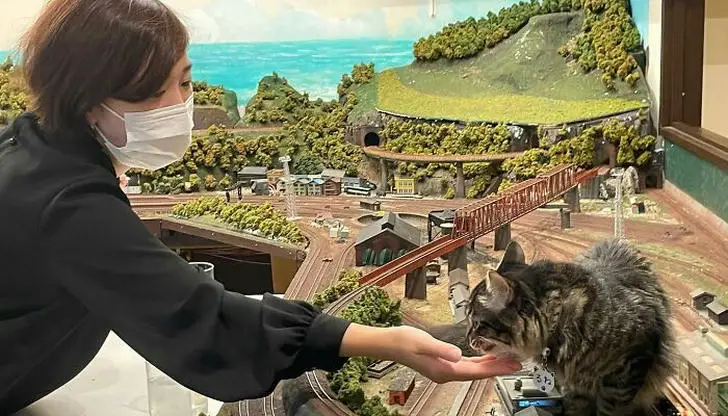 As a result of this choice, Tetsudoukan experienced a renaissance as people began to flock to the place in larger numbers than ever before. Many people were there to enjoy the company of cats, but they stayed to sample the scrumptious meals.
Subsequently, Teraoka was able to save a larger number of cats and there are over a dozen of them living in the restaurant. Furthermore, he opened up accounts on social media to showcase some of their experiences, and he also established a cat shelter on the uppermost floor in recognition of the cats' part in keeping his business running.