Impress Your Neighbors With These 10 Eye-Catching Driveway Entrance Ideas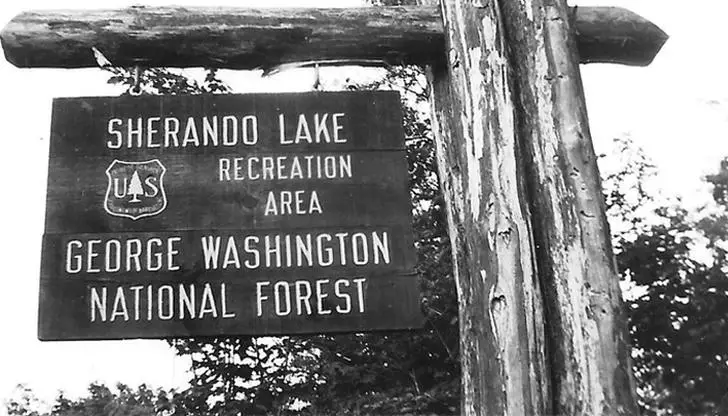 They say first impressions are everything, right? And when it comes to your home, the driveway entrance is no exception. It's like the red carpet of your abode, welcoming all your guests with open arms. You want to set the scene with an aesthetic that showcases your personal style and makes people stop and stare with intrigue and appreciation.
But we know what you're thinking, "where do I even start?" Don't worry, we've got you covered. We've gathered 10 creative driveway ideas that spruce up any dull and boring landscape. From grand entrances to creative pavement designs, you'll be the envy of all your neighbors in no time.
Tree Design Gate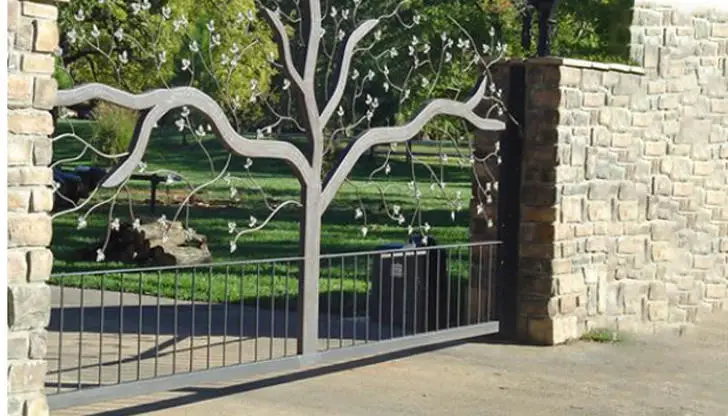 If you want to make a statement with your driveway, there's no better way to do it than with this grand and gorgeous gate that looks like it was plucked straight out of a fairytale.
With a stunning tree design, this gate seamlessly blends in with the surrounding landscape. But don't be fooled by its beauty, because the steel construction provides top-notch security as well.
English Elegance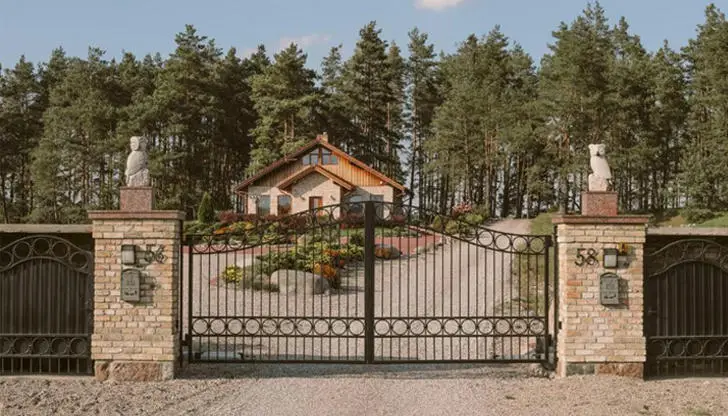 Looking to add some serious charm and stately style to your home? Look no further than this English-inspired driveway entrance.
With its rustic stone wall and cobblestone driveway, this entrance is sure to catch the eye of anyone passing by. It's the kind of entrance that makes people stop and take notice, eager to see what lies beyond. But it's not just about the visual appeal. The use of natural materials like stone and cobblestone gives this entrance a timeless quality that will never go out of style.
Naturally Modern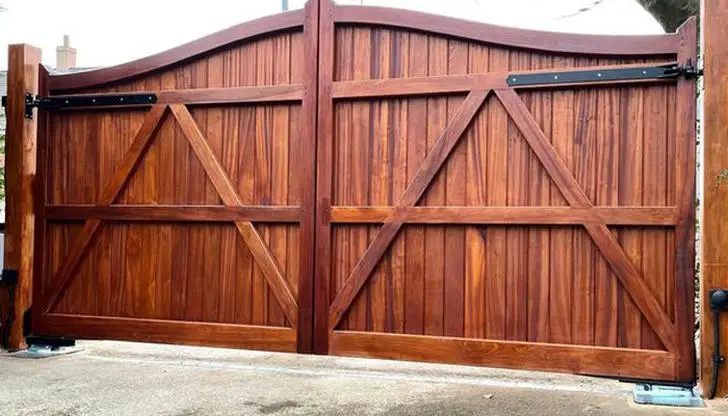 With its clean lines and warm wood accents, this gate strikes the perfect balance between modern and inviting. It's the kind of gate that says, "Come on in!" without sacrificing any of its stylish appeal. And if you're a DIY enthusiast, you'll love the customizable kit that allows you to choose between a swing-style or slide-style installation.
Solar-Powered Pathway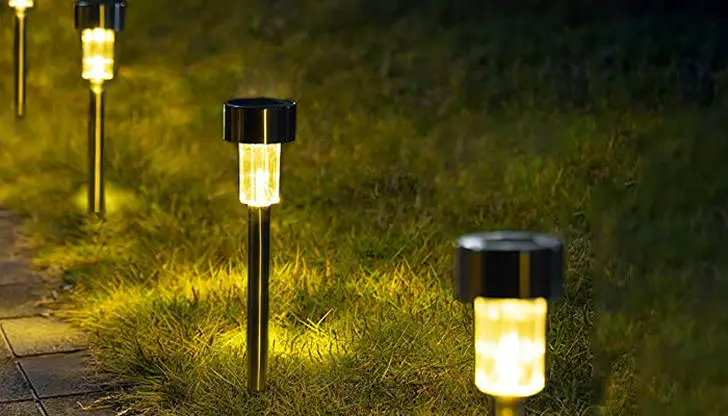 The warm and ambient glow of these lights provides a soft and inviting atmosphere for your guests, while the sleek and modern design adds a touch of sophistication to your driveway. Plus, the eco-friendly nature of these lights allows you to bask in their beauty guilt-free.
And the best part: this hands-off approach lets the lights charge up all day in the sunshine, so they turn on automatically at dusk, creating a stunning scene for visitors as they approach your home.
Trimmed Shrubs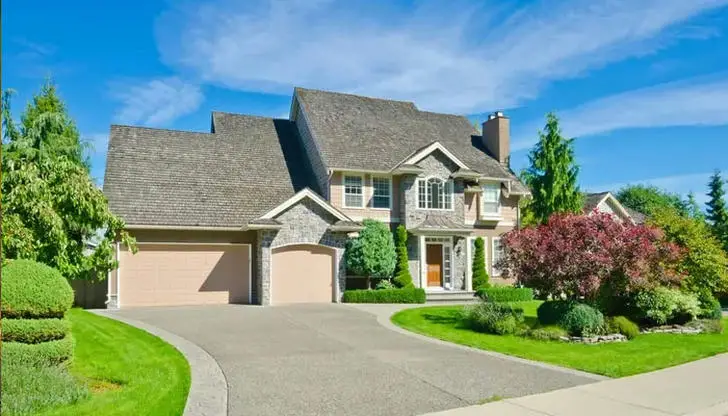 There are times when a huge gate is not an option to be installed at the top of the driveway. However, this doesn't mean that there aren't other possibilities to add a sense of grandeur. A fantastic example is this driveway entrance idea, which uses rows of neatly trimmed and shaped shrubs that line the sides of the driveway, creating a truly magnificent sight.
Estate Gate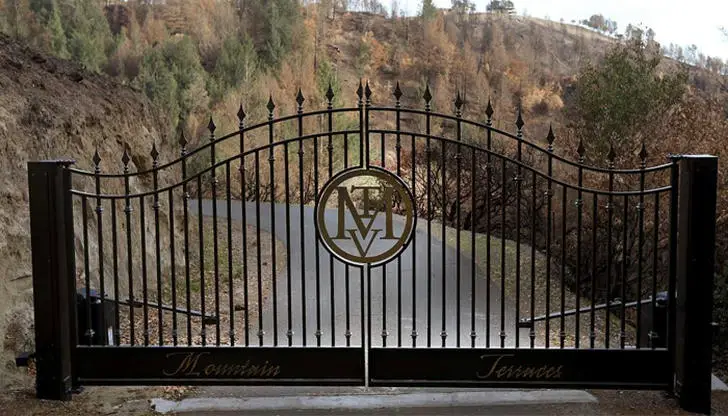 To make a bold statement for a sizable home, an estate gate could be the perfect choice. Take a look at "The Ham Gate," a stunning option that will definitely catch anyone's attention. Crafted with wrought iron, this gate is not only of high quality but also heavy-duty, ensuring both function and aesthetic appeal.
Decorated Mailbox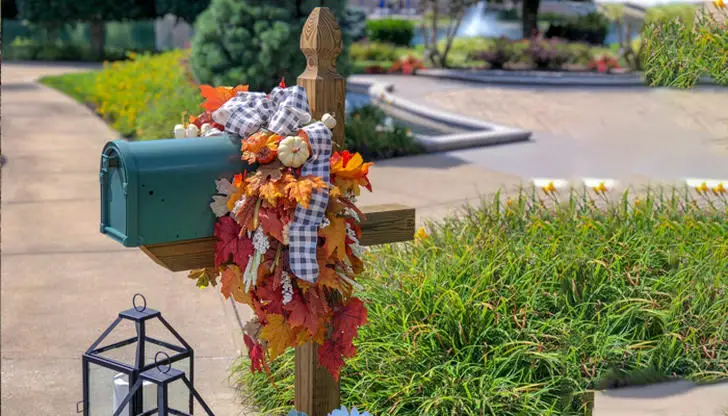 To make your driveway attractive, you don't need an extensive or luxurious one. You can decorate a more modest driveway with a single focal point, such as this elegant mailbox that sits atop a lovely bed of fenced-in marigolds.
Western Wood Address Sign Decoration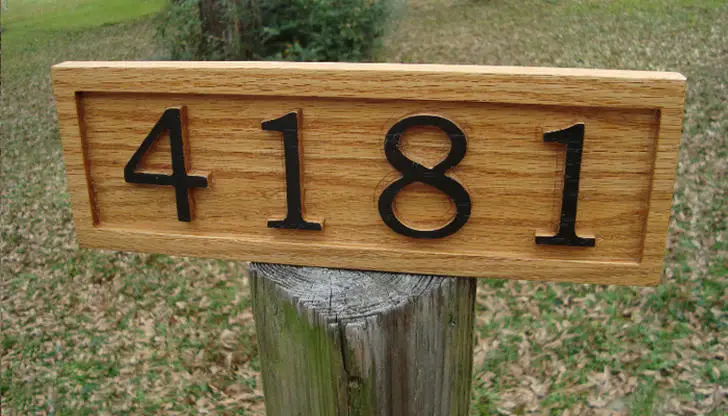 Forget about buying a fancy car and get a personalized sign instead! This rustic option is perfect for those who want to make their mark, especially if you live in a cabin in the woods.
Made of Spanish cedar, the sign is laser-engraved with personalized information and features torched-burned edges for a primitive feel. Plus, it comes with a clear coat for preservation, so you won't have to worry about your sign losing its edge.
Minimalist Chic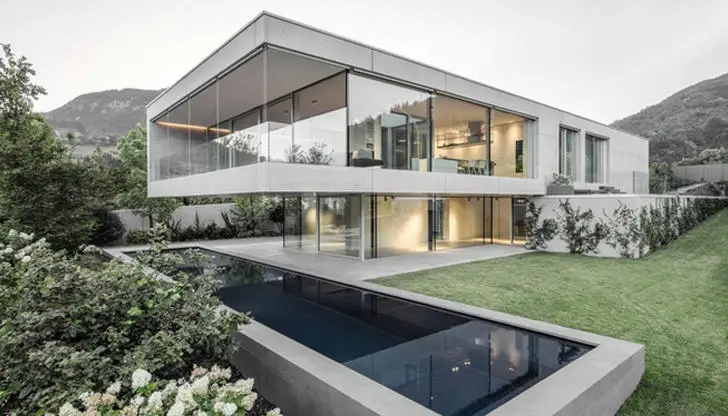 Get ready to slide into style with this sleek and modern driveway entrance. The horizontal slats on this gate are sure to make your neighbors green with envy, and the muted gray color is the perfect complement to your home's chic aesthetic. Plus, with a sliding gate, you'll feel like you're living in a secret lair every time you come and go.
Rock Gardens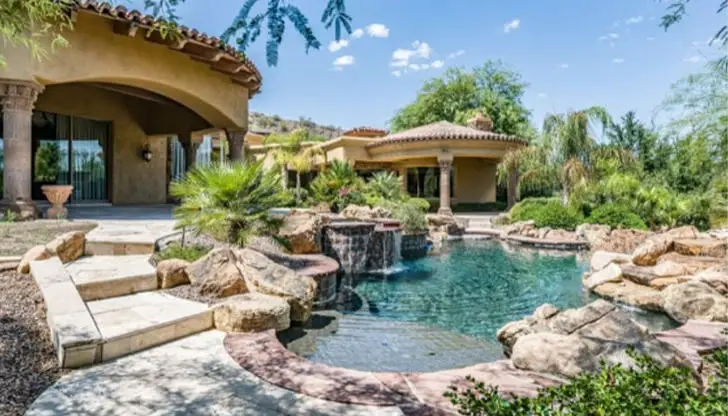 This modern rock gardens boasting a quirky mix of succulents and shrubs line the driveway and tiled walkways for a chic and low-maintenance vibe. Plus, it's the perfect way to show your appreciation for nature without attracting wild animals to your doorstep!