Six Advantages of a Storage Bed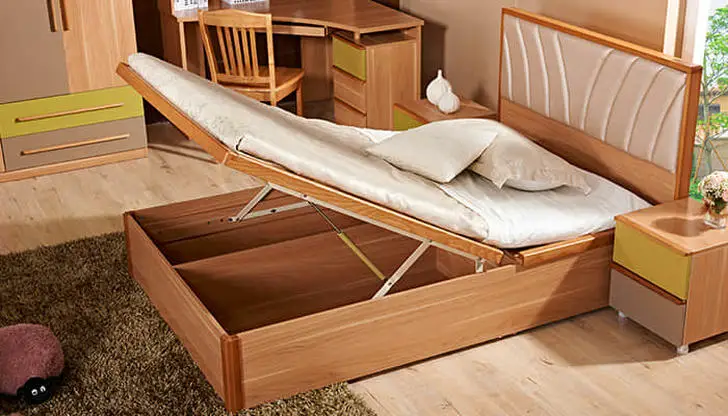 Storage Bed has become very popular among the city. Because of the size of house, people try to invest more space-saving furniture. Therefore, storage bed becomes very popular among the bedroom.
Especially, if you have a small bedroom or anything that makes it challenging to find a place for everything, a storage bed can be ideal for you. A storage bed has drawers built directly into the frame of the bed itself, eliminating the need for nightstands or other pieces of furniture that take up unnecessary space, etc.
Here we list six benefits for the Storage Bed.
Maximize Space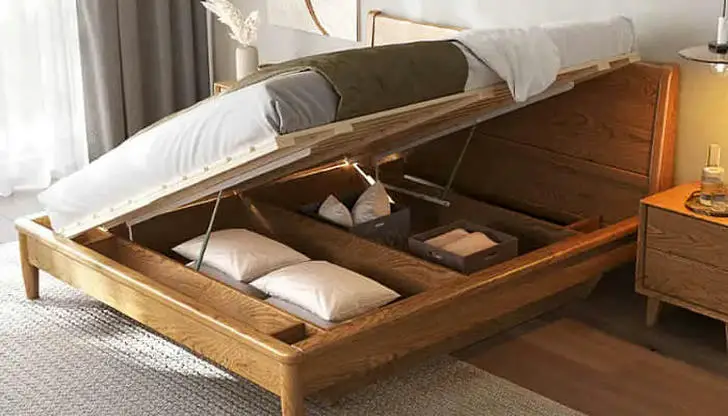 When you have a bed that has drawers built into it, you are able to utilize every inch of space. You don't have to use nightstands, which take up a considerable amount of space, and you can store all your bedroom essentials inside the drawers of your bed.
If you are short on closet space, you can store clothing in the drawers of your bed. If you have a large collection of books, you can store them in the bed's drawers. You can even store blankets, pillows, and other soft items in the drawers of your bed. It's a great way to maximize space while keeping your bedroom tidy.
Better for Mattress Stability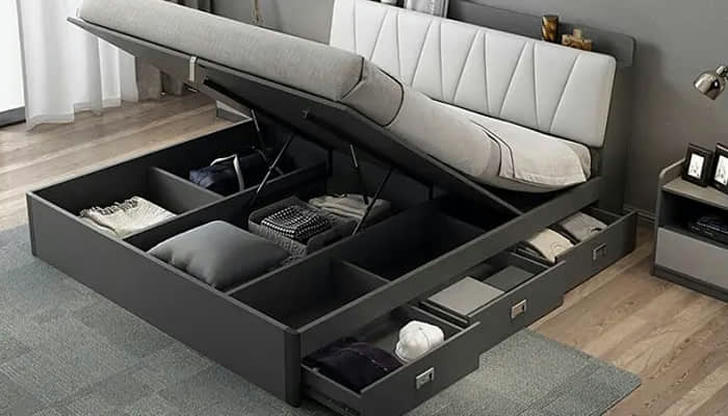 If you are concerned about your mattress longevity, then a storage bed might be best for you. This type of bed is designed to hold a lot of weight, so your mattress will be safe and secure. You don't have to worry about your mattress sagging in the middle because the drawers support it from below.
Also you are able to store items in the drawers of the bed, allowing your mattress to remain undisturbed, which will extend its lifespan. And if you really want to protect your mattress, you can purchase a bed frame that has built-in drawers.
Storage Beds Come in Multiple Designs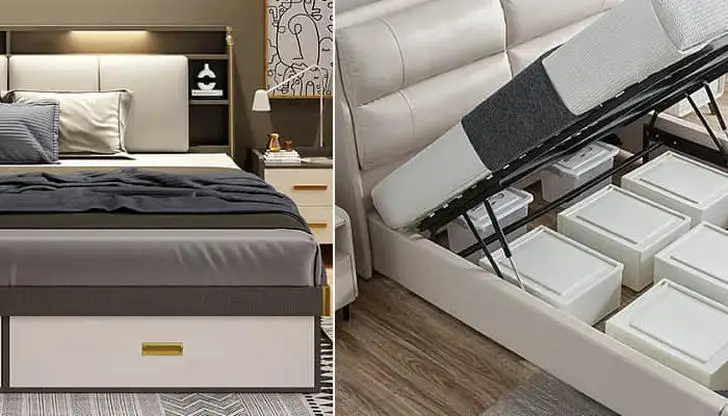 Storage beds come in a variety of designs and are available in many different materials. You can find a storage bed that fits your style and tastes perfectly. Whether you want a rustic look or a modern feel, you can find it among storage beds. You can even find storage beds with curved legs or modern foot designs.
There are many types of storage beds, including lift-top beds, wall beds, and even storage platforms. You can even find storage beds with built-in drawers that are meant for children. No matter what you are looking for, there is a storage bed out there for you.
Store Your Bedroom Sheets and Pillows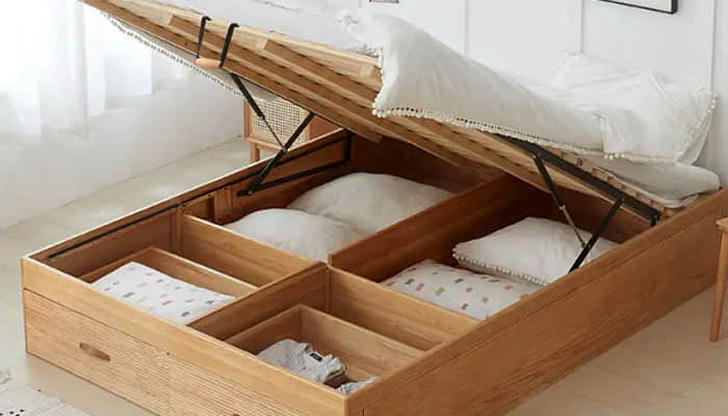 If you often forget to put your sheets on the laundry hamper, a storage bed is a great option. You can store your sheets, towels, and other bedding items in the built-in drawers of your bed. This way, you'll always have clean sheets when you need them. And you can also store your pillows in the drawers of your bed to keep them from getting dirty.
If you live in a humid climate, storing your sheets and pillows in the drawers of your bed is a smart idea. This will keep them from becoming musty and smelling like mildew. You can also store other items in the drawers, like bath towels, swimsuits, and even gifts. The drawers are big enough to hold a wide variety of items.
Hide Your Dirty Laundry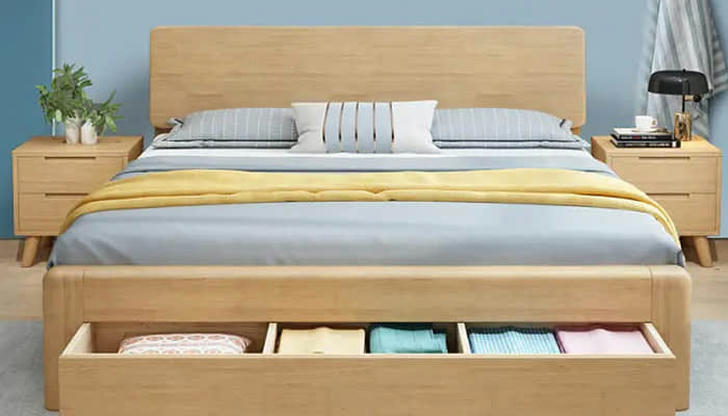 If you have young children or pets, you might be struggling with how to hide your dirty laundry. You don't want your clothing items sitting in plain sight, but you also don't want to spend hours folding them and putting them away.
A storage bed is a perfect solution for this problem. You can store your dirty laundry in the built-in drawers of your bed. It will be out of sight and out of mind until you have time to do a load of laundry. And if you have children, you can tell them that their dirty clothes go in the bed's drawers.
Pick Up Clutter Fast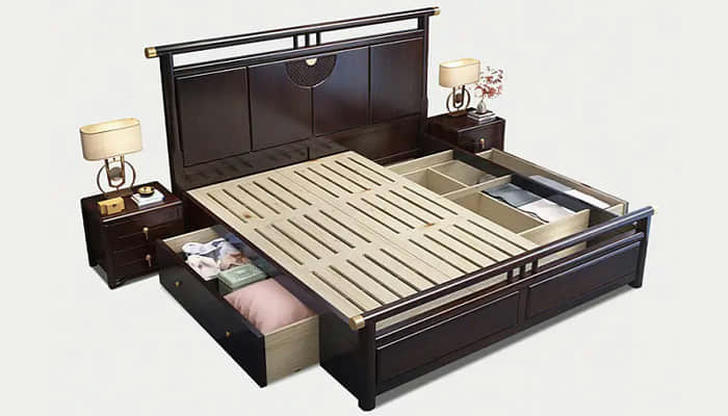 If you have a lot of clutter in your bedroom, a storage bed can help you clear it out. You can store items like extra sheets and blankets in the built-in drawers of your bed. This way, your bedroom will look neater and less cluttered, which is always a good thing.
If you have toys or small pieces of furniture that need somewhere to go, you can store them in the drawers of your bed. If you have a lot of paperwork that needs to be filed away, the bed's drawers are the perfect place for it. You can even store seasonal clothing items in the drawers to make sure they don't take up space in your closet.
As you can see, there are many advantages to purchasing a storage bed. Not only do they help you save space, but they also provide you with a place to store your items. If you are looking to purchase a new bed, consider investing in a storage bed. You will be glad you did, especially since they come in many different designs with multiple usage.