18 of the Most Unique, Strange, Unusual Houses Ever Built
17.Upside Down House, Szymbark, Poland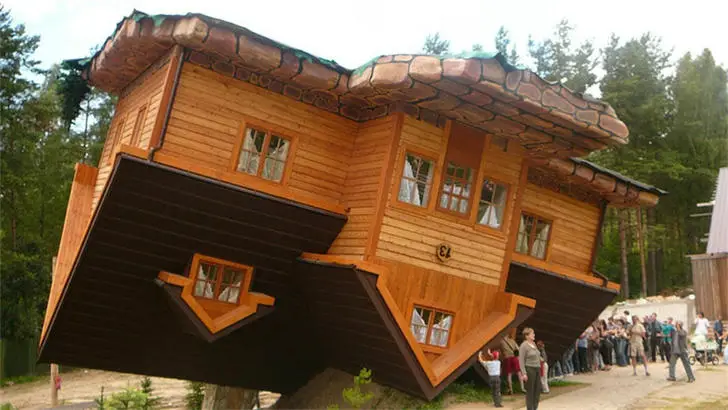 Polish businessman and philanthropist Daniel Czapiewski finished this house in 2007, and it has since become a tourist drawcard for the village of Szymbark.
The house took five times longer to build than a conventional one, because the tradesmen became disorientated during construction. Visitors report feeling seasick and giddy when they enter the Upside Down House and walk around on the interior ceilings.
The house is meant to represent the end of communist rule in Poland, when a period of uncertainty occurred. Furnishings inside the house appear as from the 1970s, with a television broadcasting socialist propaganda and other items.