7 fashion trends to keep an eye on in 2021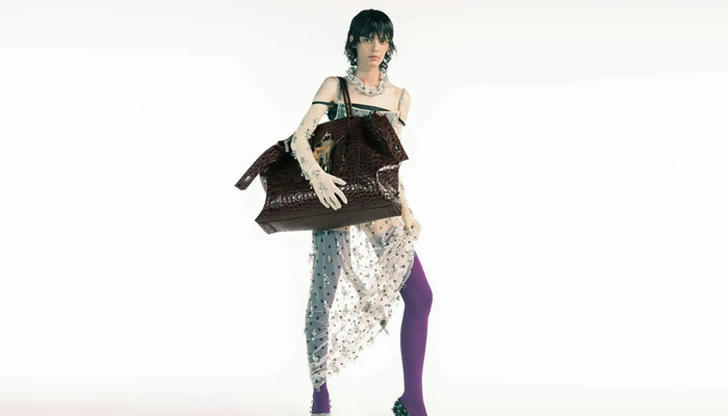 From poetic XL armor to the return of the miniskirt, Paris saw wit and craftsmanship collide for a chic version of spring.
Fashion forces in the French capital rounded out a month of extraordinary runway shows with a cleverly crafted twist. If you've been suffering from work-from-home comfort wear fatigue, Paris Fashion Week's top creative minds might just have the antidote to this malady with these trends.
Get a closer look at our breakdown of the top trends from Paris Fashion Week SS21.
1. The trend: The return of the mini skirt.
Where we saw it:
Miu Miu, Chanel, Coperni.
What you need to know:
'The Miu Miu show seemed like the Euphoria generation's guide to effortless dressing,' reported Vogue hours after its live broadcast. The youthful energy, especially that of model Lila Grace Moss, who made her successful runway debut on Miu Miu's SS21 runway, was all the more heightened. In the hands of Ms. Prada, the miniskirt - a statement of the original 'youthquake' of the 1960s, a term coined in 1965 by Diana Vreeland, then editor-in-chief of Vogue magazine - blended within a collection that buzzed with optimism.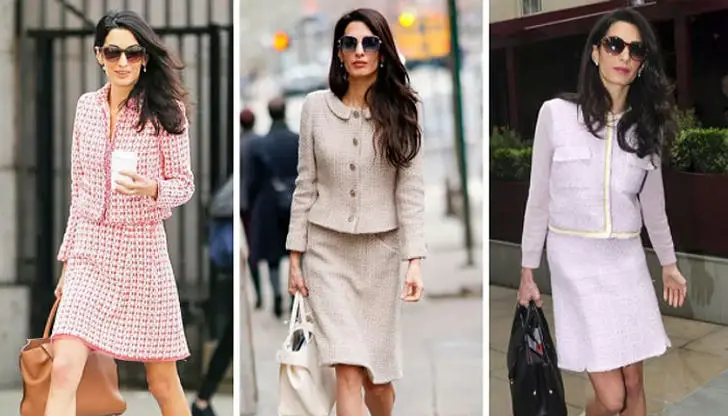 2. The trend: Poetic armor
Where we saw it:
Nina Ricci, Patou, Loewe, Ellery.
What you need to know:
As Vogue's Sarah Mower noted, Loewe's disparate proportions 'literally say a lot about women taking up space in the world.' JW Anderson's shorthand? 'Poetic armor' and the route we might find ourselves 'running away with the clothes'.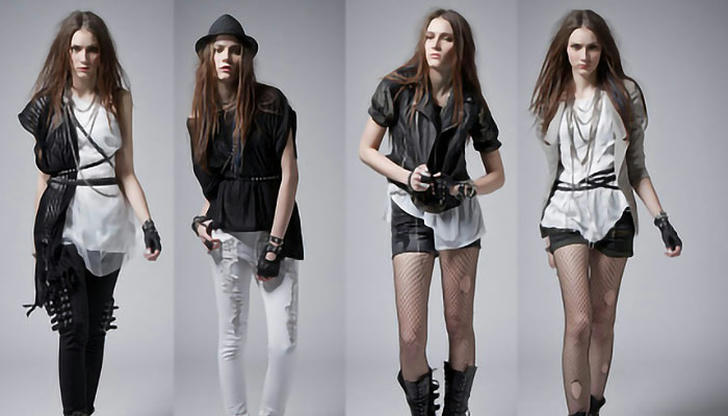 3. The trend: Loose-fitting tailoring
Where we saw it:
Louis Vuitton, The Row, Balenciaga.
What you need to know:
While the wide silhouettes of past seasons highlighted the distressed side of oversized cuts, the mood for this spring wear trends has a more meaningful focus. For SS21, Louis Vuitton's wide tailored pants are a symbol of unifying freedoms. 'My question this season was less about a theme; it was about this zone between femininity and masculinity,' Nicolas Ghesquière told Vogue's Nicole Phelps days before the show.
'This zone is highlighted by non-binary people, people who are giving themselves a lot of freedom by dressing the way they want and, in turn, giving a lot of freedom to all of us. I found it inspiring to explore what are the garments that represent this wardrobe that is neither feminine nor masculine. I wanted to approach that middle section'.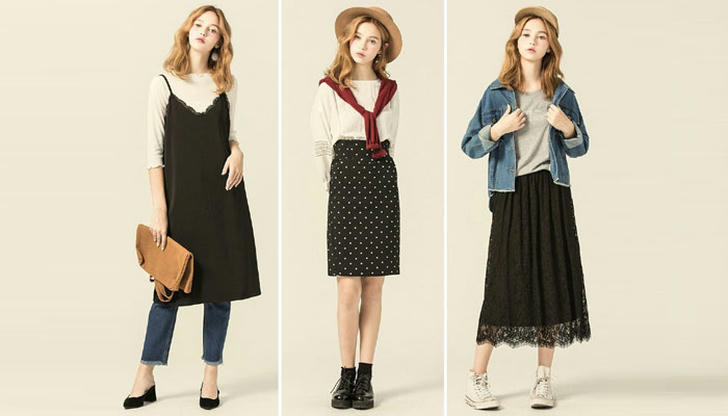 4. The trend: Theatrical transparencies
Where we saw it:
Maison Margiela, Givenchy, Loewe, Christopher Esber.
What you need to know:
If you (like us) had missed fashion's accelerated theatricality during the mid-2020s, PFW SS21 was a milestone to remember with Maison Margiela and Loewe showcasing collections abounding in witty drama. Discover silhouettes proposed from sheer layers, a part of the artisanal approach that Loewe's JW Anderson continues to reinject into fashion. 'We were all confined when we were doing this,' Anderson told Vogue. 'We had big problems getting fabrics, so we used what we had. My message was: just make your fantasy of what you want!' It was a big team effort. Every look is about showing craftsmanship and fashion.'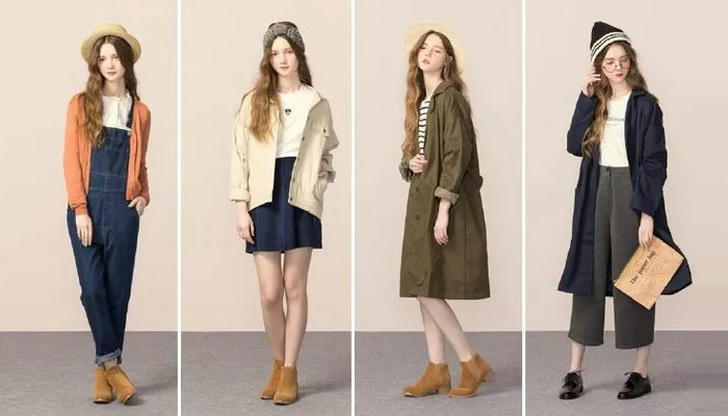 5.The trend: Lingerie details
Where we saw it:
Paco Rabanne, Balenciaga, Kwaidan Editions.
What you need to know:
'I heard a quote from Martin Margiela when I was working there, about the value of the imprint of time on clothes. That moved me deeply,' Balenciaga's Demna Gvasalia told Vogue's Sarah Mower by phone from his home in Switzerland. If there is a nod to antiquity in Gvasalia's reference to classic Parisian lingerie, as if lifted from another era, it is backed by an unflinchingly modern perspective.
The accompanying collection notes stipulated that '93.5 percent of the single materials in this collection are certified sustainable or recycled. 100 percent of the print bases have sustainable certifications,' a fact that is inextricably linked to Gvasalia's own worldview.
'When I think about the future, it's not a Stanley Kubrick space-age vision for me. Mine is down to earth. Ten years from now, everything fashionable will be sustainable. No argument, right? 'I think we will reuse the clothes we have,' said Balenciaga's head of house. 'Time makes things beautiful.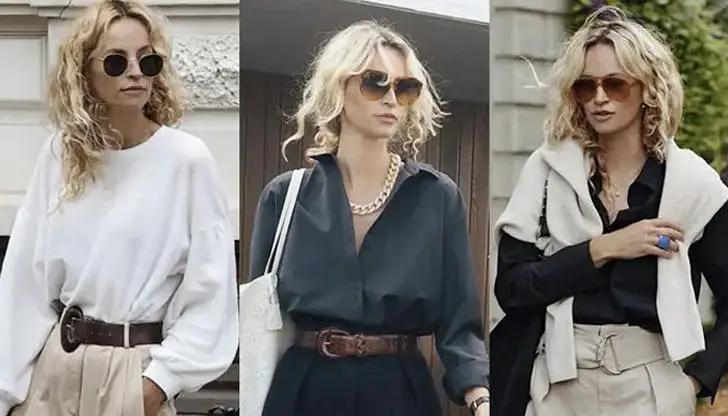 6. The trend: Draping
Where we saw it:
Altuzarra, Yohji Yamamoto, Y/Project, Balmain.
What you need to know:
After a season of exposed bras and peek-a-boo underwear, you can trust Balmain's Olivier Rousteing to articulate what we've all been thinking. There is, he told Vogue, 'a touch of sex in fashion today,' something about the draping trend, which is more than a little reminiscent of the hastily tied cover-ups of bed sheets.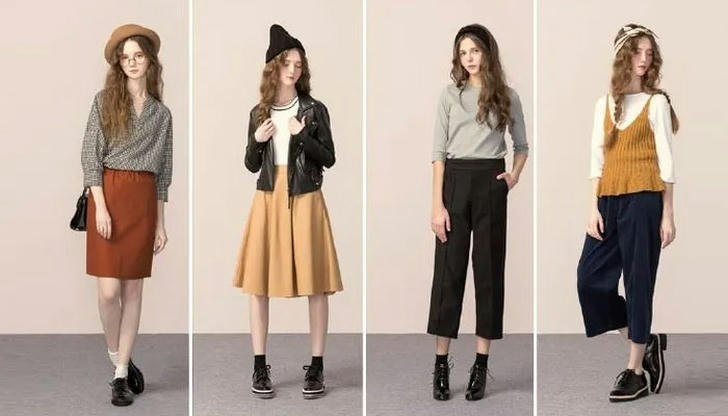 7. The trend: Fishnets
Where we saw it:
Dries Van Noten, Rick Owens, Hermès, Balenciaga.
What you need to know:
In lieu of a runway show, Dries Van Noten enlisted Dutch artist Viviane Sassen to photograph its SS21 lookbook and accompanying film. The result? An exhilarating beach vacation (even through the laptop screen) that captures the often illusive essence of summer style: happiness. In addition to crisper cotton shirts and sexy new versions of the Bermuda shorts, there's a hint of the pleasures of seaside living through stylishly fun layering of fishnets.
Are you up for wearing these trends?