Trendy "Intellectual" Style? She's Been Rocking It for Decades.
Even if you're not really into staying on top of fashion trends, a quick peek at the fashion section reveals a surprising similarity among major fast-fashion brands—they're all peddling essentially the same clothes.
The swift turnovers in fast-fashion brands serve as a kind of barometer for what's currently en vogue, you know? It's like they're keeping pace with whatever is the trend du jour. This winter, they've collectively embraced the "intellectual style" theme in their ensembles.
And when we talk about this style, we can't overlook Bella Hadid, who's been the epitome of the "chic intellectual" trend lately. Picture narrow glasses, white shirts, leather shoes—she often accessorizes with items like books or a laptop, not just a bag.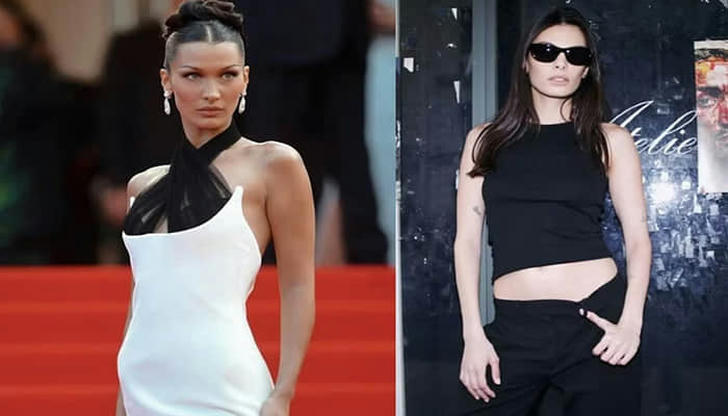 Let's be real, items like pencil skirts, knits, and oversized blazers aren't groundbreaking, but their practicality and durability make them consistently popular across various brands. Bella's outfits have folks taking a trip down memory lane with classic movie scenes from yesteryears, like Annie Hall or My Brilliant Friend. This kind of clothing exudes an air of knowledge and cultural sophistication.
In recent years, the whole "intellectual style" vibe has been tightly linked with the MIUMIU brand. Checking out the major brand rankings on Lyst, MIUMIU has consistently held a top 5 position, signaling its tremendous popularity. And those MIUMIU-style outfits? They truly make a statement.
Interestingly, the original trendsetter for the "chic intellectual" movement is none other than Miuccia Prada, the creative force behind MIUMIU. Her personal style has remained remarkably consistent over the years. Going way back to 1997, she declared, "Prada, at the end, is what I am, and MIUMIU is what I would like to be."
Contrasting with Bella Hadid's skin-baring and curve-emphasizing ensembles, Miuccia's stylish intellectual looks exude a more relaxed, comfortable, and laid-back vibe.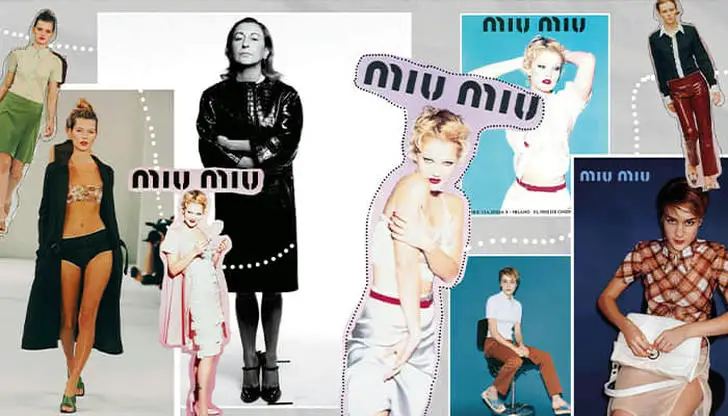 These textured outfits fall under the umbrella of timeless fashion—pieces you can wear throughout a lifetime. Miuccia herself serves as the quintessential example of this enduring style.
STEP 1: Miuccia's Classic "Three-Piece Set"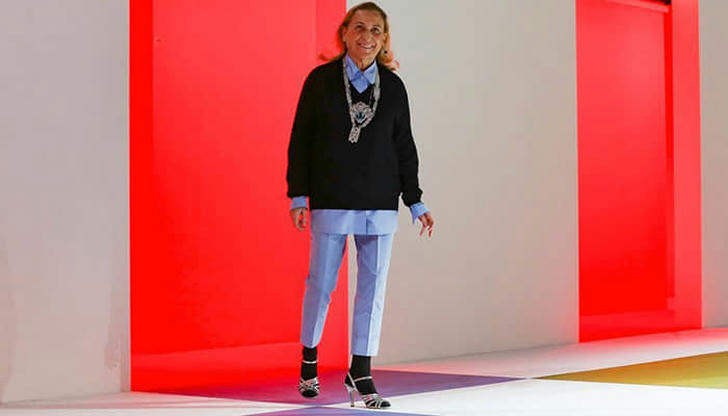 Many would readily identify Miuccia's classic "three-piece set" with a single glance: a shirt, a lightweight knit, and a half-skirt. From her youth to the present, these three elements undeniably dominate Miuccia's wardrobe.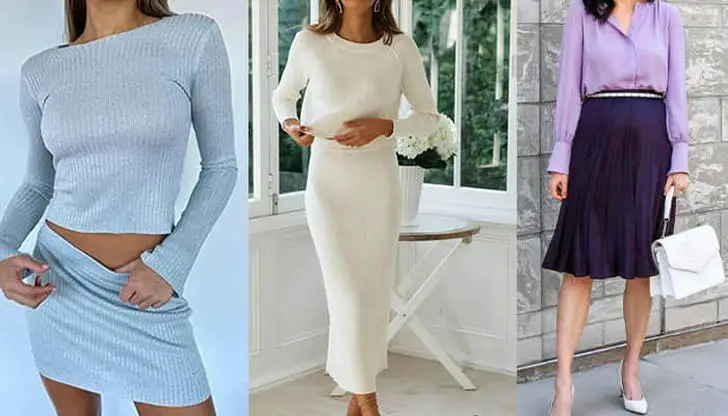 Whether worn independently or layered, they provide endless combinations. Whether in white, yellow, grey, or blue, the simplicity exudes understated elegance. The consistent choice of similar lightweight knits, frequently mentioned during fall, winter, and transitional seasons, remains a hallmark.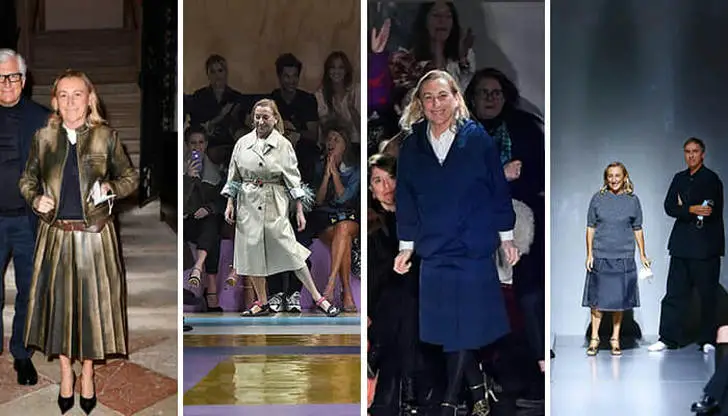 When it comes to the lower half with skirts, the variety is vast—embroidery, sheer fabrics, fringe, feathers. Yet, one element remains unchanged—the skirt length. Miuccia favors Midi Skirts, specifically denoting skirts that go above the knee but not beyond the ankles, particularly those with an A-line silhouette that gracefully widens at the hem. This design achieves a harmonious blend of restraint and sophistication without being overly formal. Moreover, it allows for a tasteful display of skin, infusing the overall look with a breathable quality.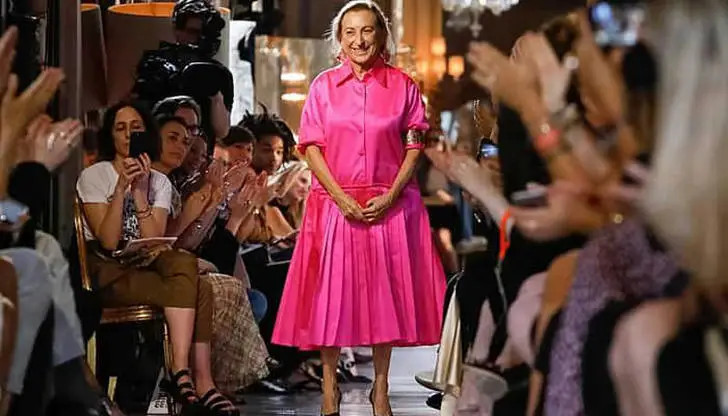 STEP 2: Miuccia's Effortless Chic Essence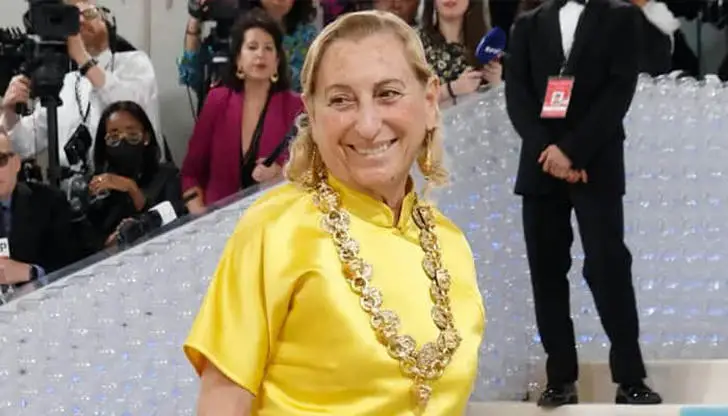 When facing formal occasions, Miuccia consistently opts for suits. A cursory look reveals cuts and designs as precise as mathematical formulas. Unlike traditional suits, Miuccia favors those that highlight wrists, legs, and necks. The judicious display of skin not only imparts a more upright and capable appearance to the wearer but also adds a touch of individuality, steering clear of a rigid look.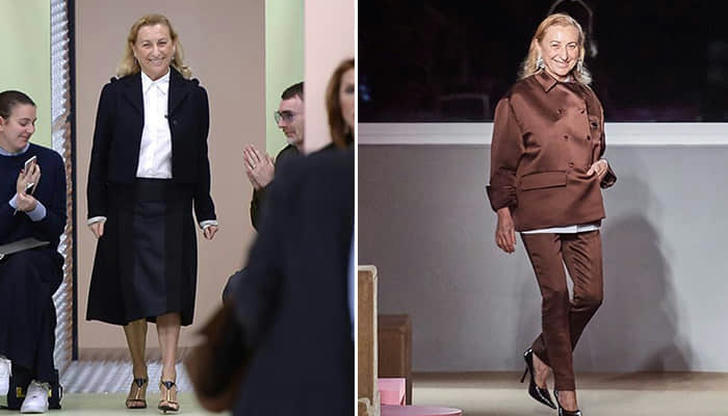 In her fondness for uniforms, Miuccia acknowledges the "formality" concealed within them, finding it appealing and in line with the thought processes of the intellectually elite. Transitioning into the fall and winter seasons, A-line overcoats with sleek lines and a well-placed hem have become Miuccia's staple.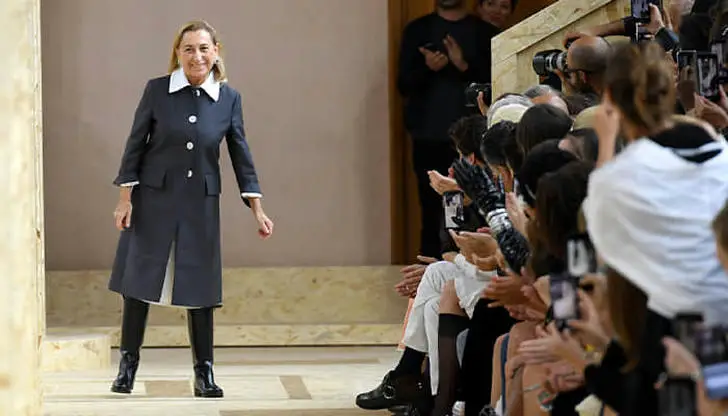 It brings to mind the popular show The Marvelous Mrs. Maisel, accentuating the waistline with a forgiving fit—a style that gained prominence in the 1950s. Elegant and refined, it never veers into excessive flamboyance.
STEP 3: Miuccia's Magical Accessories
Miuccia effortlessly switches up her wardrobe with just a few pieces, ensuring she never appears dull. The key? It's all in the details. Take, for example, both of these outfits showcasing unique metal bracelets.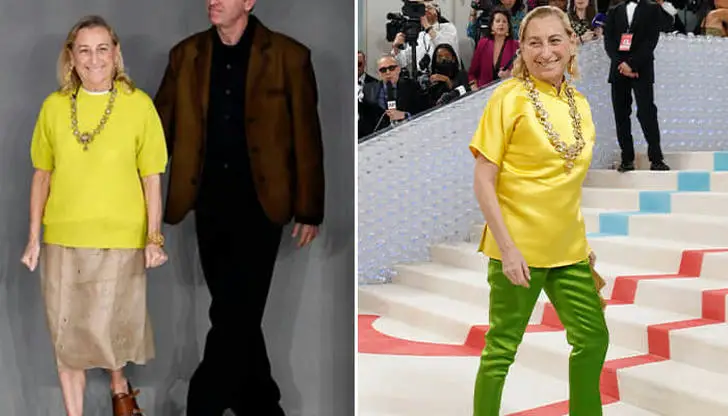 Diverging from the apparent simplicity of her clothes, the accessories she adorns herself with take a different route, embracing a vintage and elaborate style. Miuccia has expressed her fondness for antique jewelry, particularly the stories that accompany each piece. As a result, the jewelry she wears always carries the aura of something she acquired at an auction or a flea market in a historic city.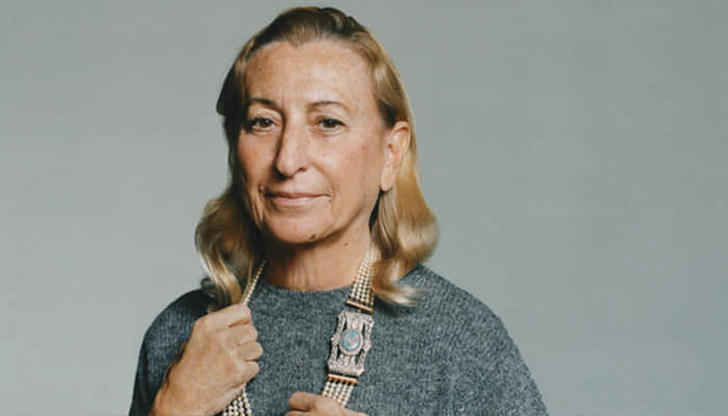 Belts come next, serving a purpose beyond the common knowledge of visually correcting proportions. They seem to carry a concealed philosophy of order and restraint that Miuccia values.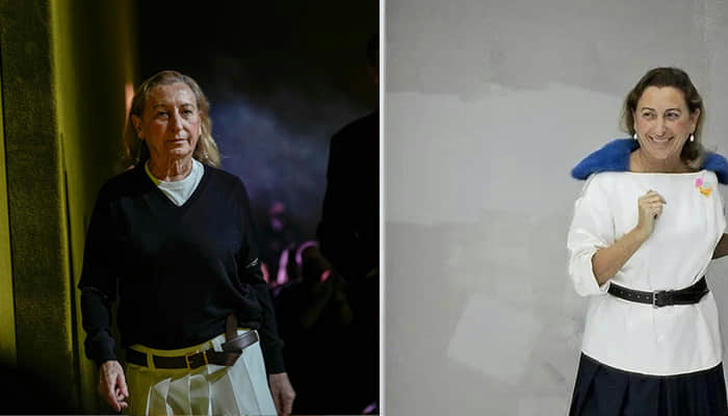 To top it off, there's the combination of cotton socks with high heels, a currently popular fashion choice.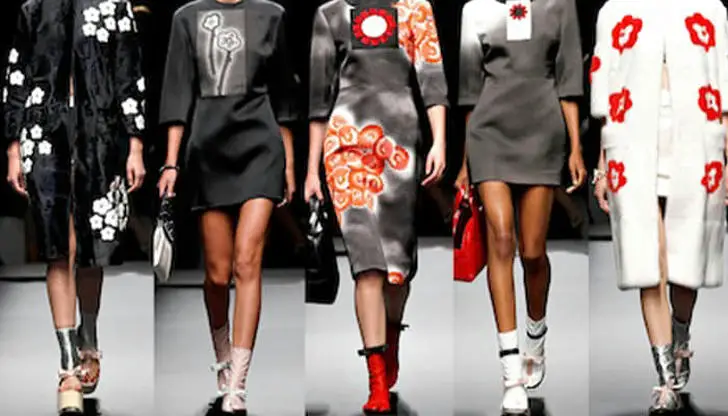 All these decisions embody Miuccia's rebellious nature. Simply creating clothes is too mundane; the real excitement lies in setting trends.