Cat Has A Job? Introduction of A Few Working Cats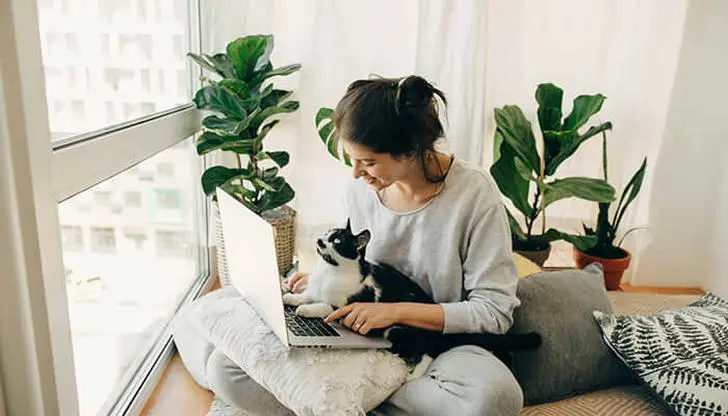 Everyone has seen or heard of working dogs in life, such as guide dogs and police dogs. Have you ever seen working cats? Let me introduce a few working cats with special identities.
Larry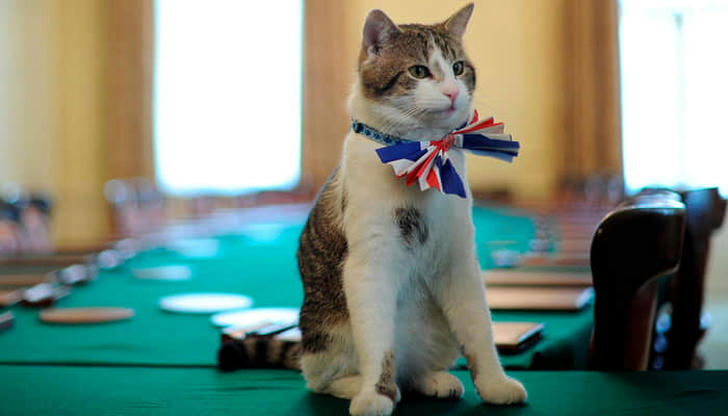 A male black and white tabby cat. He is currently the Chief Mouser Officer of the Cabinet Office of the United Kingdom, and took office on February 15, 2011. Larry was adopted by then British Prime Minister David Cameron. Currently living at 10 Downing Street. It takes responsibility for greeting guests to the house, inspecting security defence, and testing antique furniture for napping quality.
Palmerston
A black and white bi-color cat, in April 2016, became the Minister of Rat Catching at the Foreign Office of Downing Street, UK. Palmerston was originally just a stray cat on the streets of London. He was hungry and thin when he was found, and he did not have a chip used to identify the cat's owner. But luckily it was taken care of by Battersea Dogs & Cats Home. Palmerston's work in the Ministry of Foreign Affairs is mainly to catch rats to solve the increasingly serious rat problem. As of April 2018, Palmerston has caught a total of 57 rats since he took office.
Hermitage Cats
A group of cats living in the Russian Hermitage Museum are used to drive away mice to protect the museum collections from damage. Over the years, it has also become a major feature of the museum, attracting many cat lovers. Usually these cats live in the basement of the museum, and in summer they come out to walk on the embankment and the square; in the past, they could move freely in the galleries of the museum. In 2012, there were 60 Hermitage cats, some of which were descendants of previous cats, and some were adopted and abandoned cats; by 2013, the number of Hermitage cats had increased to 74.
Gladstone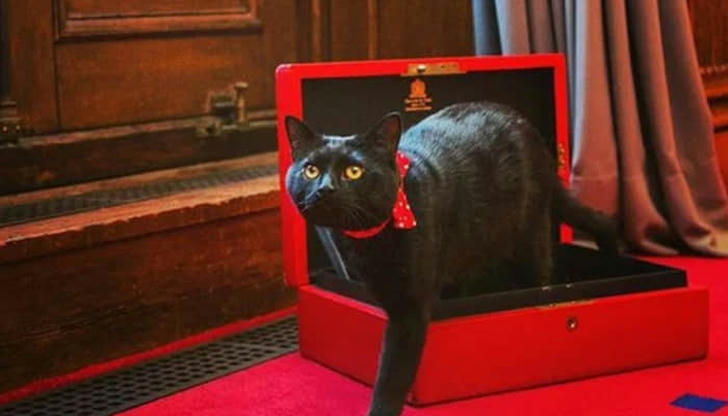 A black mixed-breed shorthair cat in the United Kingdom, who took up the post of Rat Catcher in the Ministry of Finance of the United Kingdom in 2016. It was a street cat in London before he was adopted by Battersea Dogs & Cats Home. In June 2016, at the age of 18 months, it entered the British Treasury and became the Minister of Rat Catching, responsible for suppressing the rat infestation in the Treasury. It was renamed "Gladstone", after the 19th century British Chancellor of the Exchequer, William Gladstone. The Treasury only announced Gladstone's appointment at the end of July because of the delay in the Brexit referendum. Its breeding fees are paid by employees of the Ministry of Finance. Gladstone has his own official Instagram account, which has more than 1,200 followers in just a few days after it was set up in July 2016. As of 2018, there are more than 15,000 fans.
Conclusion:
You can keep up with the work and life status of these working cats on Instagram. These cats are truly civil servants, respected and pampered. Do you envy their life?