The Cast of The Princess Diaries: Then and Now
Discover Where the Beloved Cast of 'The Princess Diaries' Is Today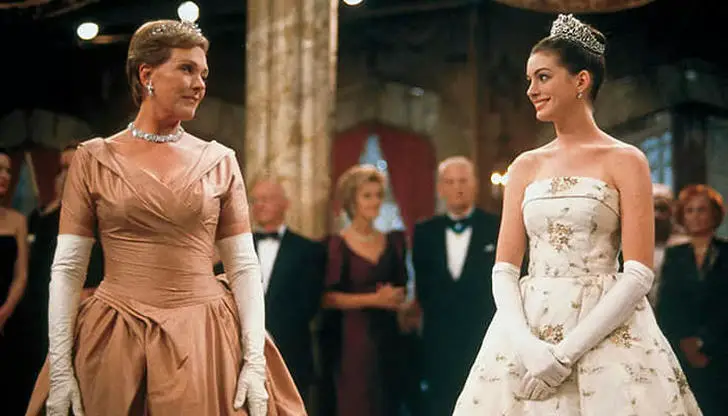 When we say The Princess Diaries movies were some of the most iconic teen flicks of the early 2000s, we're not exaggerating – they truly helped 'shape' an entire generation! The films in 2001 and 2004, adapted from Meg Cabot's novel, follow the story of Mia Thermopolis, a regular high school girl who later becomes a princess of a small nation. We were right there with her as she juggled the ups and downs of being a royal while trying to navigate high school life!
Time flies, and it's been quite a journey for our beloved cast since their days in Genovia. Today, we are here on a royal journey to uncover what the star-studded cast of The Princess Diaries has been up to since the film's debut. From Anne Hathaway to Julie Andrews, their tales of success and adventure continue to unfold. So, grab your tiara and step into the world of the cast of "The Princess Diaries."
1. Anne Hathaway as Mia Thermopolis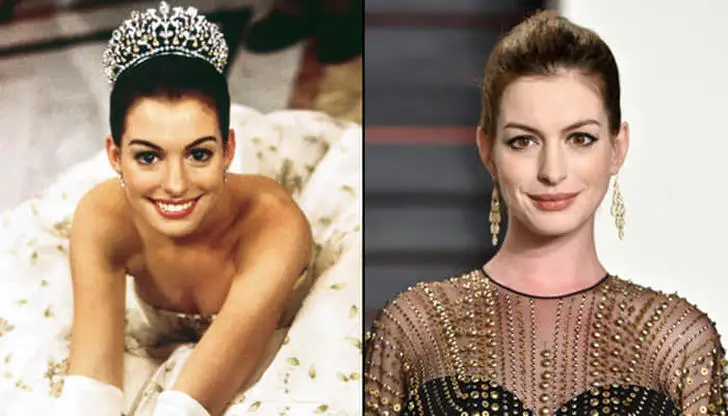 Anne Hathaway catapulted to stardom with her iconic portrayal of Mia Thermopolis in the 2001 film adaptation of Meg Cabot's novel, The Princess Diaries. As Mia Thermopolis, she portrayed a socially awkward teenager who discovers she's the heir to the Genovian throne. Anne's endearing portrayal of Mia endeared her to audiences worldwide, establishing her as a promising talent in Hollywood.
But Anne didn't stop there. She tackled roles left and right - comedy, drama, romance. Audiences couldn't get enough of her wit and charm. She stole hearts as Fantine in Les Misérables and walked away with an Oscar, proving she's not just a princess but a queen of the silver screen. But Anne's not just a Hollywood star; she's a real-life hero too. She's fought for gender equality and LGBTQ+ rights, using her fame for good.
2. Julie Andrews as Clarisse Renaldi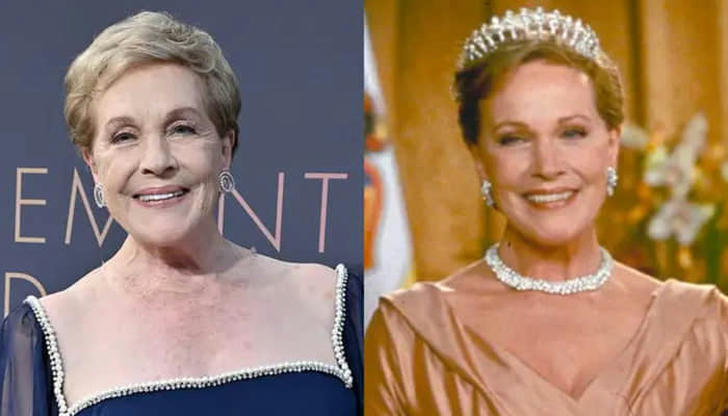 Long live the queen! Julie Andrews, the beloved actress who graced us with her iconic role as the cast of Queen Clarisse Renaldi in The Princess Diaries, continues to reign supreme in the entertainment industry.
As Queen Clarisse, Julie Andrews epitomized elegance, grace, and wisdom. Her portrayal of the poised monarch left a lasting impression on audiences worldwide. Her chemistry with Anne Hathaway's Mia Thermopolis was undeniable, and together, they brought warmth and authenticity to the film.
But Julie Andrews is no stranger to the spotlight. Her illustrious career spans decades, and she's worn many crowns, both on and off the screen. From her unforgettable performances as cast in classics like Mary Poppins to her enchanting voice in The Sound of Music, Julie Andrews has solidified her status as an entertainment legend.
In The Princess Diaries, her regal wardrobe and impeccable fashion sense as Queen Clarisse were nothing short of iconic. Fans of the film couldn't help but admire her impeccable style and costumes, and timeless beauty.
But Julie's contributions extend beyond her acting and fashion. She's also a celebrated author, sharing her enchanting stories with readers of all ages. Her literary endeavors have enchanted readers just as her on-screen performances have captivated audiences.
3. Heather Matarazzo as Lilly Moscovitz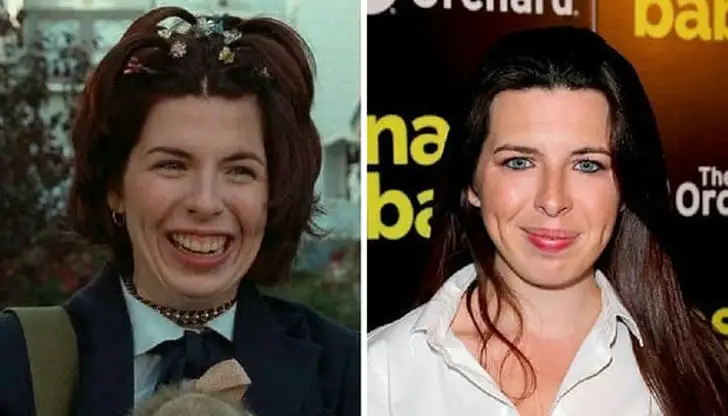 Heather Matarazzo, known for her role as Lilly Moscovitz, Mia's witty and supportive best friend in The Princess Diaries, has continued to carve her path in the entertainment industry and make a significant impact on LGBTQ+ advocacy.
In "The Princess Diaries," Heather's portrayal of Lilly added a delightful dose of humor and authenticity to the film. Her character's unapologetic quirkiness and unwavering support for Mia resonated with audiences, making her a fan favorite. And who could forget her unique fashion choices, which added a distinct flair to Lilly's character and showcased the creative brilliance of the film's costume department?
Following her success in "The Princess Diaries," Heather Matarazzo continued to showcase her acting talents in various films and television series. She ventured into both comedy and drama, being cast in the rom-com project Stranger Things. Her dedication to her craft earned her respect in the industry and endeared her to fans who eagerly followed her career.
Currently, she celebrated her marriage to comedian and writer Heather Turman, affirming their love and commitment.
4. Mandy Moore as Lana Thomas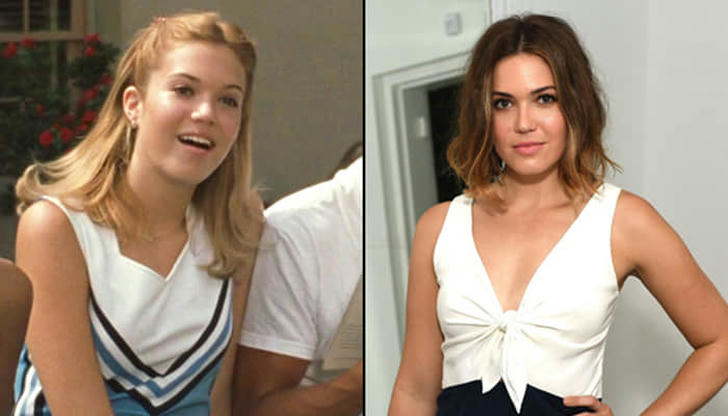 We loved to hate Mandy Moore as Lana Thomas, the archrival of Mia in the Movie. While she portrayed the quintessential mean girl in the film, her journey in the entertainment industry took a different turn.
Following her appearance in The Princess Diaries, Mandy Moore ventured into the world of music, establishing herself as a pop sensation. Her sweet, melodic voice and catchy tunes captured the hearts of audiences worldwide. Hits like Candy and I Wanna Be with You made her a household name in the early 2000s. Moore's music career continued to flourish, earning her critical acclaim and a dedicated fan base.
Now, she has two kids with her husband, Taylor Goldsmith. Moore recently shared on her Instagram Story that her youngest son was diagnosed with a rare skin condition. Although it's uncomfortable, it's not serious.
5. Héctor Elizondo as Joe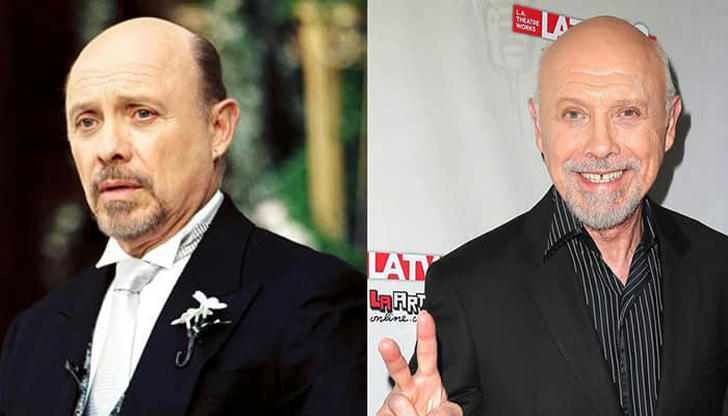 Héctor Elizondo will forever hold a special place in the hearts of moviegoers as Joe in The Princess Diaries.
While many remember him as the lovable head of security and chauffeur to Mia Thermopolis, Elizondo's talent has graced a multitude of projects. His acting prowess has shone in various film genres, from heartfelt dramas to uproarious comedies. His ability to seamlessly slip into diverse roles has made him a sought-after talent in Hollywood.
In his personal life, Elizondo has been happily married to Carolee Campbell since 1969. He also has a son named Rodd from a previous relationship.
6. Robert Schwartzman as Michael Moscovitz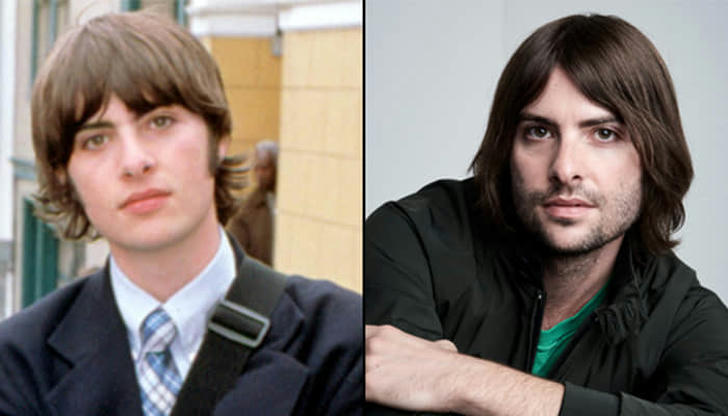 When they started making "The Princess Diaries 2: Royal Engagement," disappointment struck many book fans as they learned that Robert Schwartzman wouldn't return as Michael Moscovitz, leaving a void in the hearts of those who loved his character. Despite his cast's absence in the sequel, Robert Schwartzman has found a different way to capture people's hearts in real life—through music. Just as he brought characters to life on screen as an actor, he now brings narratives to life as a filmmaker. He serves as the lead vocalist of the rock band Rooney.
Schwartzman's artistic journey also led him into the world of filmmaking. He has directed several films, including Dreamland and The Unicorn. His directorial work showcases his creative vision and storytelling abilities.