18 of the Most Unique, Strange, Unusual Houses Ever Built
18.Pierre Cardin's "Bubble House" (Palais Bulles), Théoule-sur-Mer, France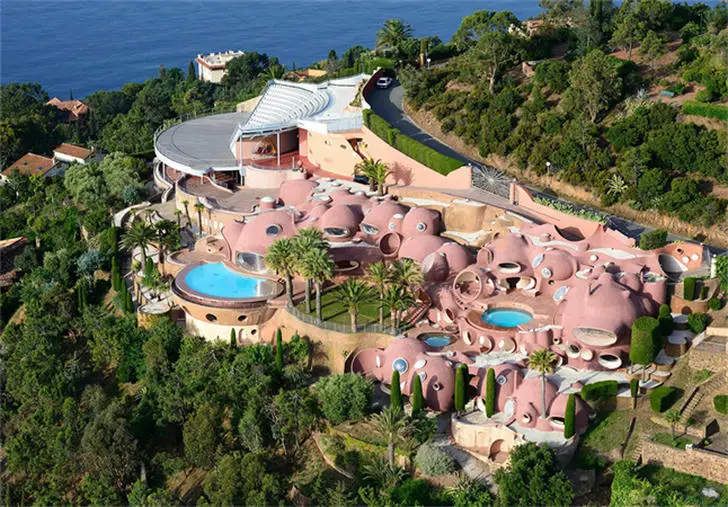 This bubble-shaped villa was designed in the 1970s by architect Antti Lovag, who sought to include natural, flowing elements into the design and was inspired by the flowing shape of ancestral caves and troglodyte habitats.
Overlooking the Mediterranean Sea, Palais Bulles features an open air amphitheatre, a reception hall which accommodates 350 seated people and a garden, pool and ponds on 8,500m2. There are even round beds to match.
Designer Pierre Cardin bought this 28 bedroom home in 1989, ironically having designed his iconic bubble dress 30 years earlier. It has often been used as a location for editorial fashion photography and film festival parties. Antti Lovag is still designing unusual houses at 90 years of age.