18 of the Most Unique, Strange, Unusual Houses Ever Built
9.Citadel, Naaldwijk, The Netherlands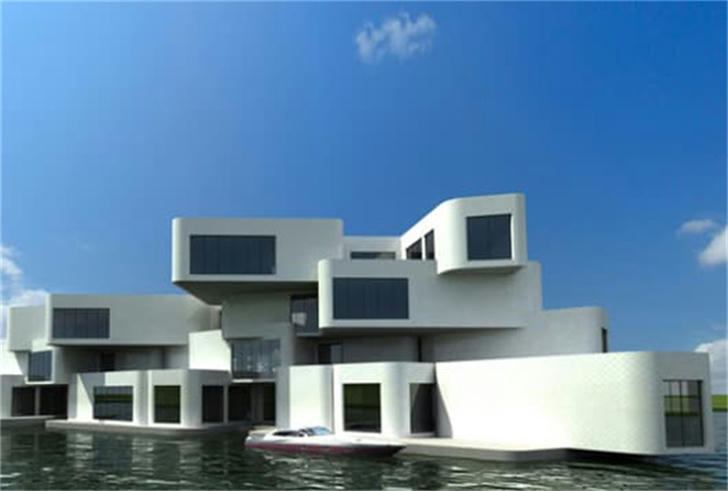 Due to begin construction in 2014, the Citadel building is the first floating apartment complex in the world and is one of six of the "New Water" developments in the polders of the Netherlands.
The Netherlands has over 3,500 polders, which are areas of land below sea level that are prone to flooding. Usually polders are protected by dykes and the water is pumped out, but the Citadel floats on the wetland water, requiring none or minimal land modification and maintenance.
Containing 60 luxury apartments and a parking lot, each unit has a private outdoor space and berthing for a small boat. Using water pumped through submerged pipes as a cooling technique, it is estimated that the Citadel is 25% more energy efficient than if it was built on land.
The architects of the Dutch firm Waterstudio, are to be admired for their problem solving abilities in designing an attractive residence for traditionally problematic real estate.