'Desperate Housewives' Cast: Where Are They Now?
Rising to popularity! The hit TV series Desperate Housewives first aired in 2004, captivating its audience with the intriguing lives of the Wisteria Lane women.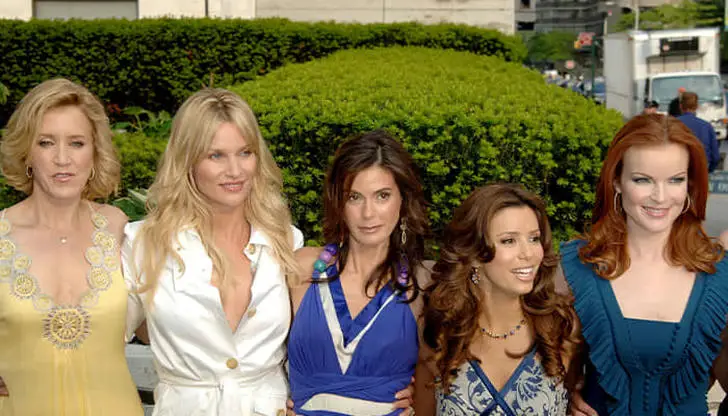 Conceived by Marc Cherry, this comedic and mysterious drama entered the television scene on October 3, 2004, through its premiere on ABC.
The core ensemble, including Teri Hatcher (as Susan Mayer), Felicity Huffman (portraying Lynette Scavo), Marcia Cross (in the role of Bree Van de Kamp), and Eva Longoria (as Gabrielle Solis), brought to life a group of women residing on the fictitious Wisteria Lane.
The groundbreaking series, with Brenda Strong as the voice of the late Mary Alice Young, achieved immense popularity with both its audience and television critics. Throughout its eight-season tenure, Desperate Housewives garnered numerous awards, including seven Primetime Emmys and three Golden Globe Awards.
As the series concluded on May 13, 2012, it set a record by surpassing Charmed as the longest-running one-hour TV show featuring an all-female lead cast. In total, 180 episodes were broadcast, surpassing the 178 episodes of the WB's supernatural drama, Charmed.
Apart from the central quartet, the cast of Desperate Housewives underwent constant changes and featured notable talents like Nicollette Sheridan (in the role of Edie Britt), Dana Delany (portraying Katherine Mayfair), Vanessa Williams (as Renee Perry), Steven Culp (playing Rex Van de Kamp), Ricardo Antonio Chavira (as Carlos Solis), James Denton (in the character of Mike Delfino), Doug Savant (as Tom Scavo), and Kyle MacLachlan (portraying Orson Hodge), among many others.
Half a decade after the show's conclusion, Eva Longoria expressed her desire to reunite with her former co-stars. In an interview with NewBeauty in December 2017, she revealed that she yearns for the show 'each and every day.'
She continued by saying, "I long for the days when I portrayed Gaby. I miss the entire experience of being on that set and everything associated with it."
In April 2020, as the world grappled with the coronavirus pandemic, some of the cast members held a virtual reunion to raise funds for The Actors Fund. This event generated considerable excitement and heightened the call for a genuine revival of the drama.
During the video chat, the Devious Maids star shared, "We were a genuine dramedy. Our show always had a humorous side, but then it would catch you off guard with its deep emotional moments, and that's what I found most appealing about it – we had the opportunity to explore both comedic and dramatic elements.
Longoria added, "We've forged incredible, lasting friendships beyond the show."
In the subsequent year, Marc Cherry hinted at the possibility of a reboot, emphasizing that it would only happen if it felt like a natural progression.
He stated in a November 2021 interview with Entertainment Weekly, "With Desperate Housewives, I was fortunate to have the original cast, and I had a specific narrative to convey through the show.
If I were to consider a reboot, it would require an entirely new concept to drive it. I understand the formula, and it would be a fascinating endeavor if more time and resources were available.
Keep scrolling to find out where the cast is now:
Teri Hatcher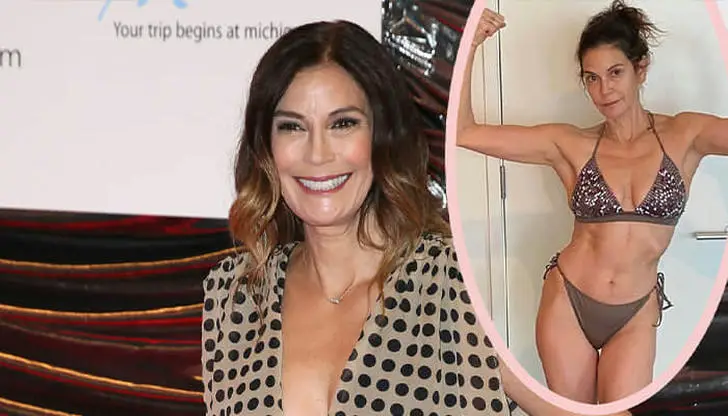 Hatcher has maintained a low profile following the conclusion of her time on Desperate Housewives. She lent her voice to a character in the 2013 Disney film Planes and its 2014 follow-up, Planes: Fire & Rescue, while also making recurring appearances on The Odd Couple and Supergirl.
Additionally, she has developed a passion for cooking and achieved victory in a special holiday episode of Chopped in 2013. To further her commitment to helping people bring about positive changes in their lives, health, and outlook, she introduced the YouTube channel "Hatching Change" in January 2018.
Hatcher returned to the screen in 2021, featuring in the Hallmark TV movie A Kiss Before Christmas, marking her first role in a span of two years and reuniting with her former co-star Denton.
In 2022, she took on the lead role in another Hallmark romantic comedy, "Mid-Love Crisis," and once more joined forces with Denton in 2023 for an episode of "Fantasy Island."
Hatcher's got a daughter named Emerson, and she had her with her former husband, Jon Tenney.
Felicity Huffman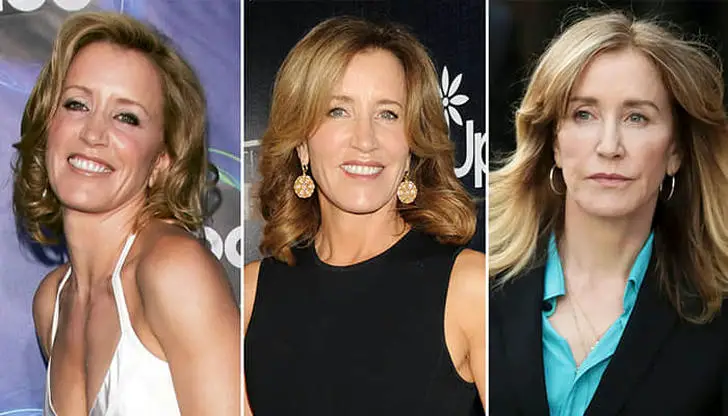 Huffman took a break from playing Lynette and appeared in various indie films before becoming part of the American Crime cast. More recently, she took on the role of real-life prosecutor Linda Fairstein in When They See Us.
However, Huffman hit the headlines in March 2019 when she got arrested in connection with the nationwide college admissions scandal.
She admitted to paying $15,000 to improve her eldest daughter Sophia's SAT score and was later sentenced to a 14-day stint in federal prison. She finished her time behind bars in October 2019 and then started her 250 hours of community service. Huffman and her husband, William H. Macy, also have a daughter named Georgia.
Back in November 2020, ABC made a big announcement that Huffman was making a comeback to acting. She was set to play the lead role in the pilot for the Sacramento River Cats project. Additionally, in March 2023, she teamed up with Kennedy McMann from Nancy Drew fame for an ABC pilot that's a spinoff of The Good Doctor called The Good Lawyer.
Marcia Cross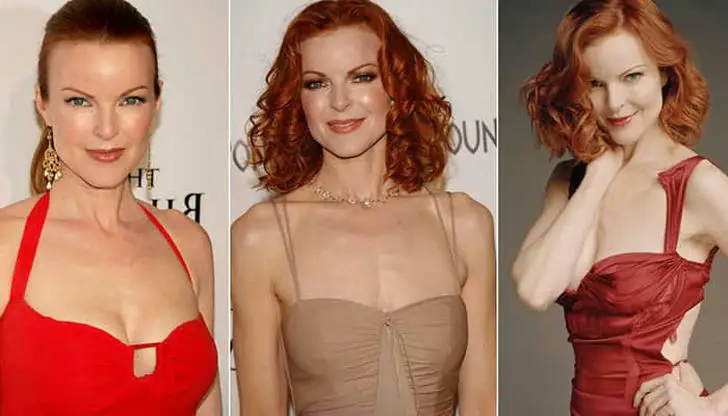 Following a short break in her career, Cross made a guest appearance on an episode of Law & Order: Special Victims Unit in 2015 and then became a part of the Quantico cast. She also had guest roles in the 2021 season 3 of You and the 2022 musical drama series Monarch.
Cross, who is married to Tom Mahoney and has twin daughters named Eden and Savannah, disclosed in June 2019 that she had been diagnosed with anal cancer. Thankfully, she is currently in remission.
Eva Longoria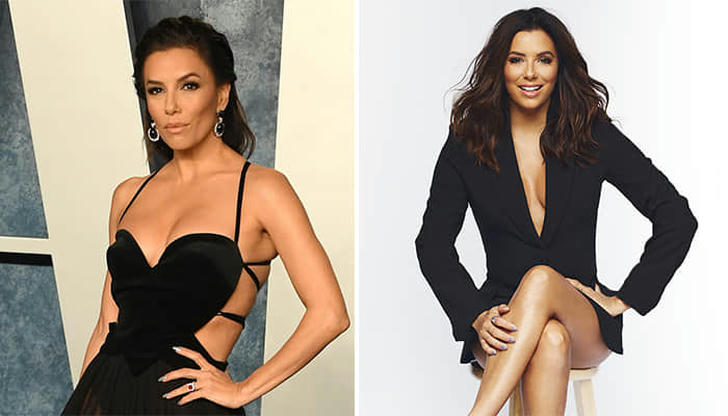 Since the conclusion of Desperate Housewives, Longoria has been involved in numerous high-profile advertisements and campaigns. She took on the role of a judge on Food Network Star in 2010 and served as an executive producer for Devious Maids from 2013 to 2016.
Additionally, she made brief three-episode appearances on Empire and Grand Hotel, and she was also an executive producer for the latter. In 2018, she graced the big screen with her presence in the movies Dog Days and Overboard.
In July 2020, she teamed up with Natalie Portman and other female celebrities to bring a women's soccer team to Los Angeles. During the same year, she had a role in the Amazon Prime Video film Sylvie's Love, and in 2021, she lent her voice to the animated feature The Boss Baby: Family Business.
In 2022, Longoria took on the role of Ana in the drama film Tell It Like a Woman, and it received a 2023 Oscar nomination for Best Original Song.
She tied the knot with José Bastón in 2016 and, two years later, they welcomed their son, Santiago.
Nicollette Sheridan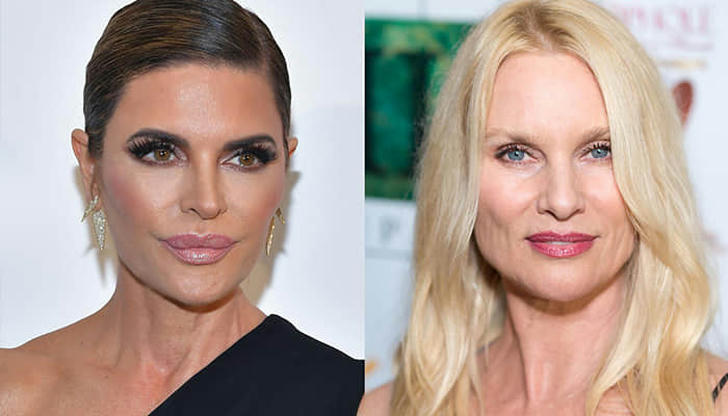 Sheridan's departure from Desperate Housewives was filled with controversy. In 2010, she filed a $20 million lawsuit against Cherry and ABC, claiming that the show's creator had assaulted her on set and wrongfully terminated her contract. The legal case ended in a mistrial two years later.
Following her time on Desperate Housewives, she played a role in The CW's Dynasty revival from 2018 to 2019.
Additionally, in August 2018, Sheridan concluded her divorce from Aaron Phypers after almost three years of marriage.
Dana Delany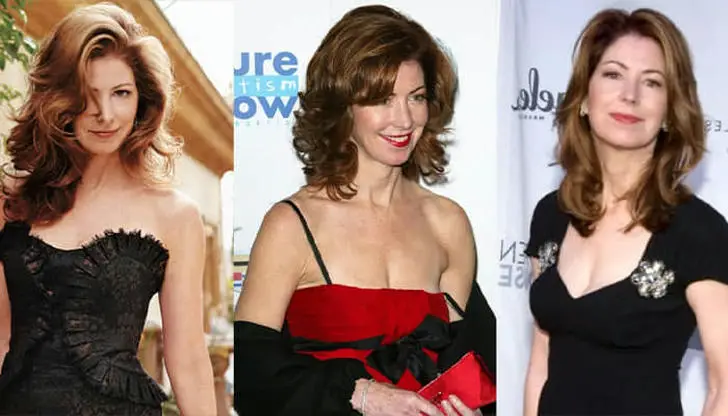 Delany has remained quite active since the finale of the ABC series. Her more recent onscreen roles have included appearances in Body of Proof, Hand of God, The Comedians, The Code, The American Guest, and Tulsa King.
In addition to her acting work, she took on the role of host for the 2011 Television Academy Honors and also served as a guest host on Turner Classic Movies in 2016.
Vanessa Williams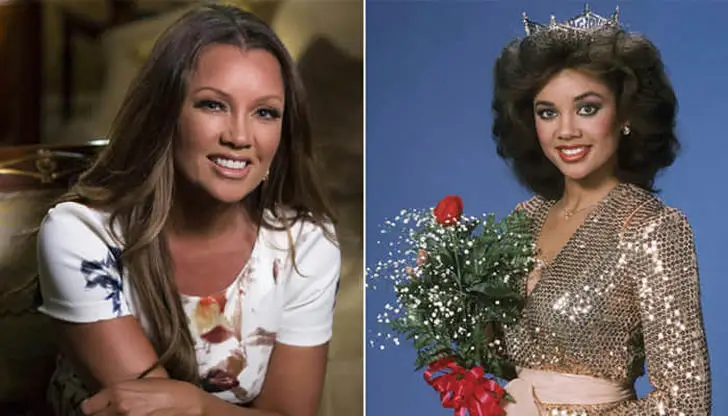 In recent years, Williams has been featured in various TV shows, such as The Librarians, Daytime Divas, Me, Myself and I, T.O.T.S., Girls5Eva, and Showtime's Twenties. She shared the news in April 2018 about her ongoing work on her ninth album.
In terms of her personal life, Williams is a mother of four children: Melanie, Jillian, and Devin from her first marriage to Ramon Hervey II, and Sasha from her second marriage to Rick Fox. She went on to marry for the third time, tying the knot with Jim Skrip in 2015.
Steven Culp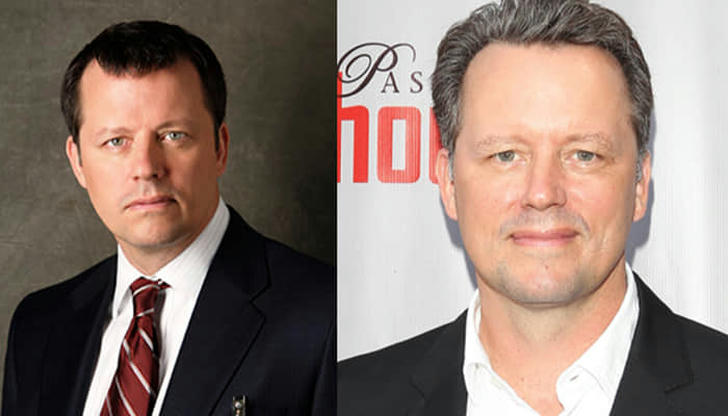 Following Culp's character's demise, he went on to make appearances in various TV shows, including The West Wing, 24, NCIS, Body of Proof, Grey's Anatomy, Revolution, Dirty John, and The Resident. He and his wife Barbara Ayers have two children, Katie and Joe.
Ricardo Antonio Chavira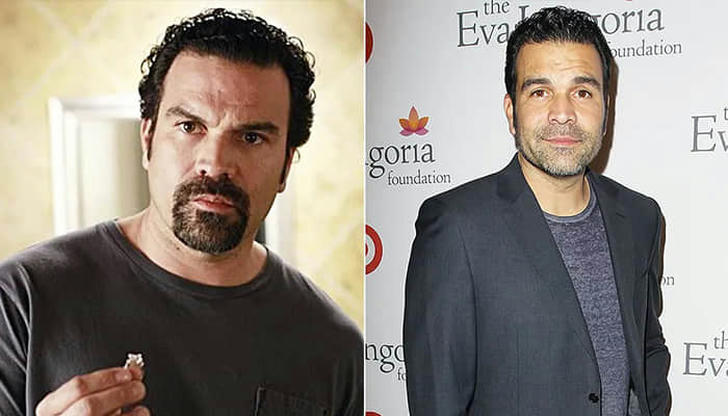 In 2013, Chavira made guest appearances on two episodes of Burn Notice. During the same year, he took on a role in the short-lived NBC sitcom Welcome to the Family. He has also had roles in various other shows, including Castle, Scandal, Jane the Virgin, Santa Clarita Diet, Selena: The Series, Chicago P.D., and Truth Be Told.
Chavira and his wife, Marcea Dietzel, are parents to a son named Tomas and a daughter named Belen.
James Denton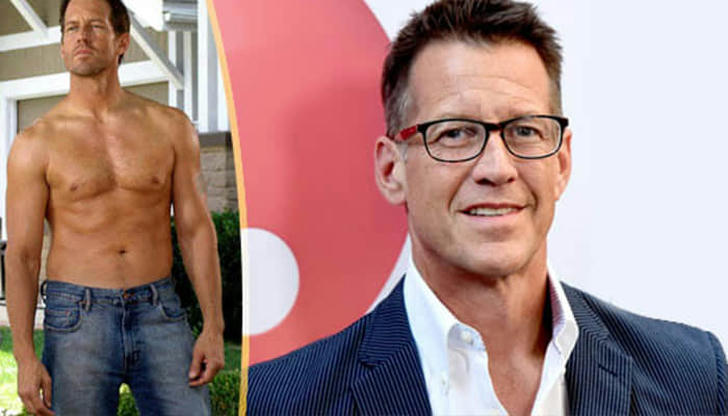 After his role as Susan's love interest on the ABC drama, Denton went on to appear in a series of made-for-TV movies, including For Love & Honor and My New Best Friend.
Hailing from Tennessee, he also had a recurring role on Devious Maids and was the star of the Good Witch series from 2015 to 2021. Denton reunited with Hatcher in the 2021 Hallmark holiday movie, A Kiss Before Christmas, and once more for an episode of Fantasy Island in 2023.
Denton, who is married to Erin O'Brien, is a father to a son named Sheppard and a daughter named Malin. Additionally, he has been playing guitar for Band from TV since 2006.
Brenda Strong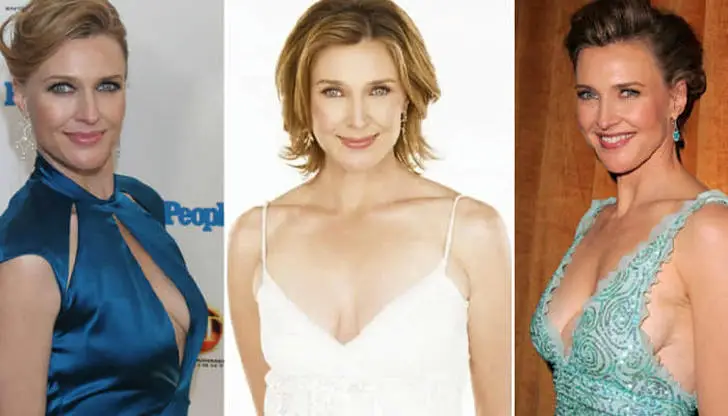 In her last year on Desperate Housewives, Strong became part of the Dallas cast. Subsequently, she made appearances in series like Blood Relatives, Supergirl, and 13 Reasons Why.
In 2023, she took on roles in shows such as Unprisoned and 61st Street, and also featured in the TV movie Sweeter Than Chocolate.
Strong, who has a son named Zakery from her previous marriage to Tom Henri, tied the knot with John Farmanesh-Bocca in 2015.
Doug Savant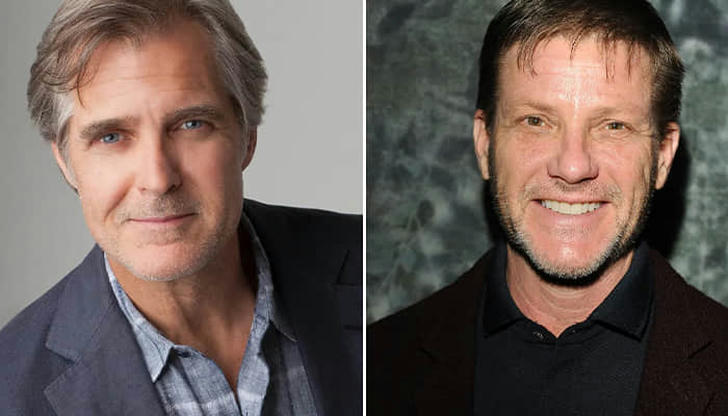 Since the conclusion of Desperate Housewives, Savant has made brief one-episode appearances on TV shows like Criminal Minds, Scorpion, Dirty John, Tell Me Your Secrets, 9-1-1, The Rookie, and The Company You Keep. However, he has generally kept a low profile in the entertainment industry.
Savant, who has four children, shares two, Arianna and Madeline, with his ex-wife Dawn Savant, and two, Jack and Lucy, with his wife Laura Leighton.
Kyle MacLachlan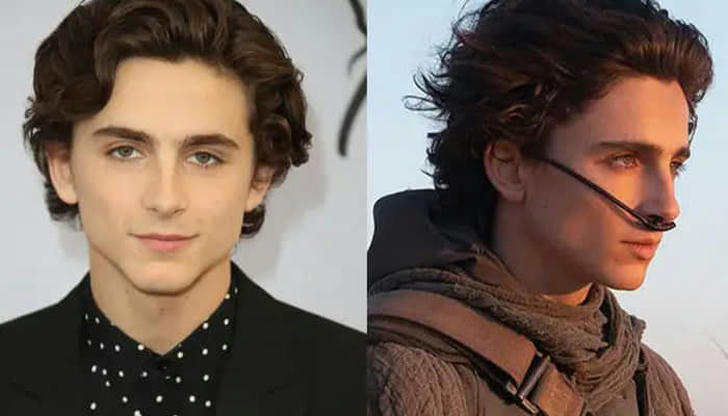 In 2010, MacLachlan left the show to dedicate more time to his son, Callum, with his wife Desiree Gruber.
Subsequently, he made appearances on How I Met Your Mother, Portlandia, The Good Wife, and Agents of S.H.I.E.L.D. In more recent times, he lent his voice to the Disney/Pixar film Inside Out, returned as Dale Cooper in Twin Peaks, and starred in Joe vs. Carole. He also took on roles in the movies Confess, Fletch, and Miranda's Victim.