The Best Celebrity Outfits Of 2022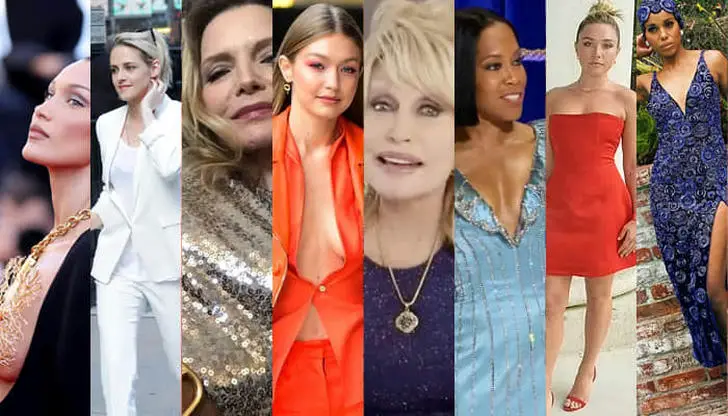 After a difficult year, it was so exciting to see celebrities reappear on the red carpet after numerous virtual ceremonies and events had been canceled. These trendsetters set the bar high again with their unique flair, elegance, and enthusiasm!
Bella Hadid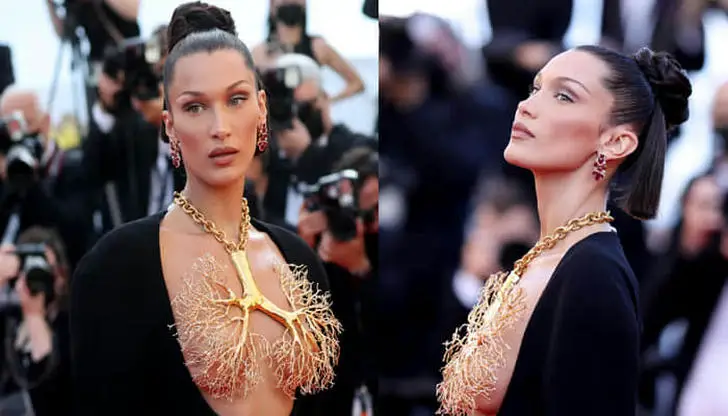 We can't get enough of the Schiaparelli Haute Couture gown that a model wore to an occasion at Cannes Film Festival this year! The whole look was made even more stunning with the addition of a gilded brass and rhinestone necklace that resembled a lung. After months of no red carpets, this was just the breath of fresh air we needed!
Kristen Stewart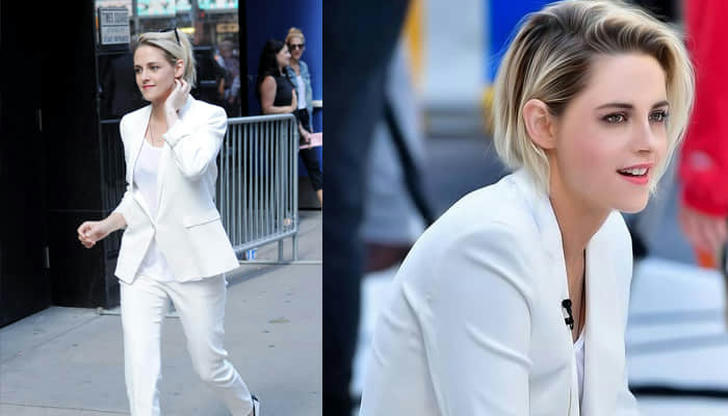 Stewart has always been a pro at stealing the show, and most recently she has captured our attention with a variety of Chanel looks (since she's part of their team) to promote her movie about Princess Diana biopic, Spencer. We must give a big round of applause to this snazzy white suit set!
Michelle Pfeiffer
Pfeiffer certainly managed to bring a touch of glamour to the virtual Golden Globes with a sparkly Valentino bodysuit. Topped off with some khaki trousers and an eye-catching belt, the ensemble provided the perfect combination of glitzy Hollywood style and comfortable home fashion. We don't blame the rest of us for adjusting our laptop angles to hide the fact that we are wearing pajamas and slippers!
Gigi Hadid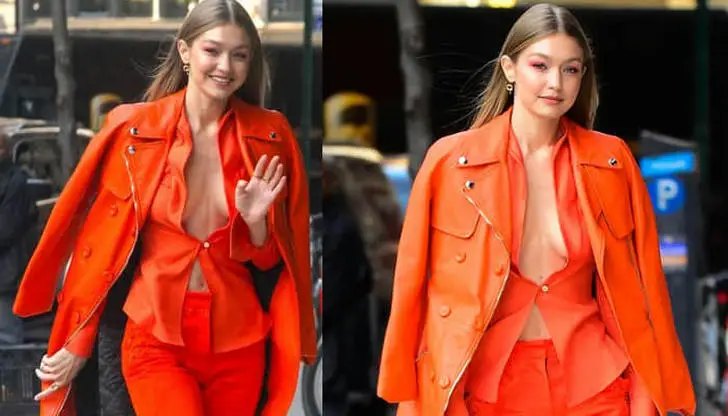 Ever since her daughter, Khai, was born, the model has taken mommy style to the next level. It takes real talent to make a comfy tee, bright orange pants, and a buggy look so easy-breezy. We just can't wait to see what she wears to school meetings in the future!
Dolly Parton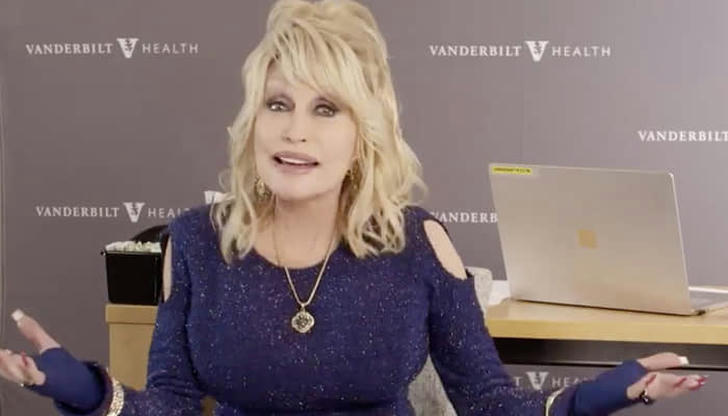 We were totally blown away when the legendary vocalist publicly revealed she'd gotten her initial vaccine dose, with a rendition of a tune adapted from "Jolene". But the cherry on top was her magnificent choice to don a cutout-shoulder top for the injection - we can't get enough of it!
Regina King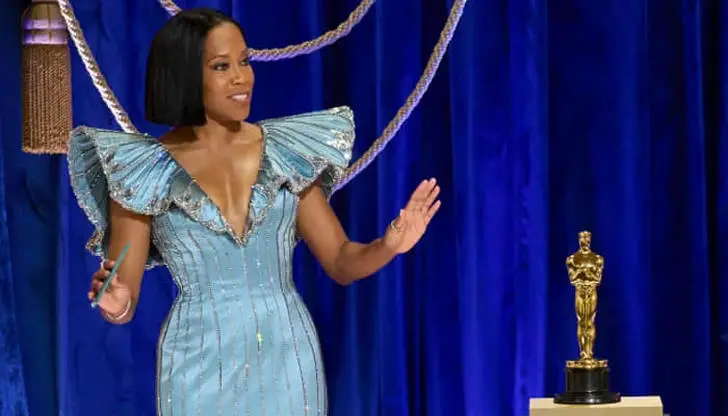 Regina King always brings her A-game, no matter what she's doing! She and her styling team, Wayman Bannerman and Micah McDonald, know exactly what looks great on her. McDonald emphasizes the importance of her waist: "We never waste a waist!" For the Academy Awards, the custom Louis Vuitton was the only option. Bannerman was giddy when he saw the sketch: "We have always loved a bold shoulder, and the silhouette was perfect for Regina's frame."
Florence Pugh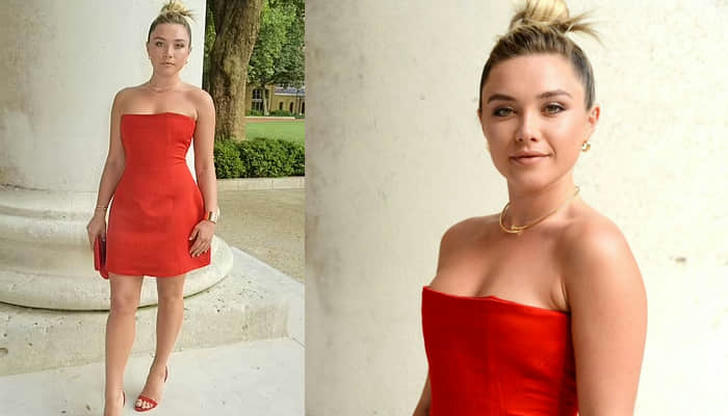 Pugh is a fashion icon who can rock both bold and trendy outfits (like her entire press tour for Black Widow) and timeless pieces (like the red Khaite minidress she wore for the Cartier event in July) with ease and confidence.
Kerry Washington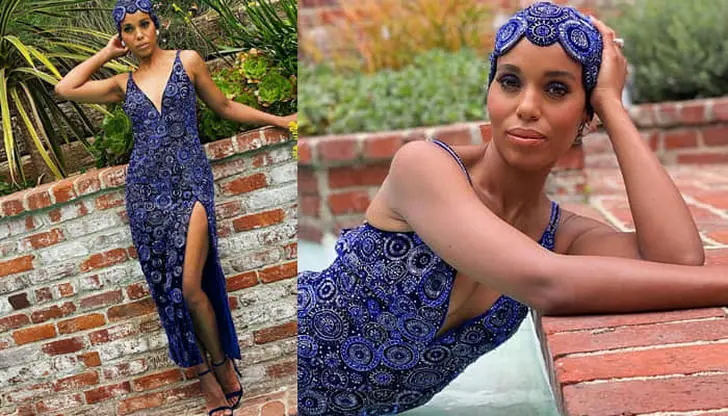 While the rest of us usually choose swimwear for water activities, Washington has gone for stylish dresses. She had a photo shoot in a custom-made royal blue Etro dress, decorated with Swarovski crystals, and a matching headpiece for the Screen Actors Guild Awards in April, and it was so exciting!