Top 8 Olympic Goddesses, a list of beautiful athletes from different countries who have both strength and looks
Now that the Tokyo Olympics have come to an end, the handsome men and women in the athletic line-ups of each year's games are becoming a hot topic of interest. The best athletes representing each country and region are a testament to both their looks and their strength, showing off their power and beauty on the sports field. Here's a list of 10 beautiful athletes you can't miss at the Tokyo 2021 Olympic Games!
1. German track and field athlete 'World's Sexiest Athlete' Alica Schmidt
With 1.8 million followers on Instagram, Alica Schmidt is arguably one of the most talked about athletes of the year. The 22-year-old German track and field athlete has been described as the sexiest track and field athlete of all time due to her 176cm height and typically beautiful blonde hair and eyes, and was even voted 'sexiest athlete in the world' by Australian magazine Busted Coverage. Alica Schmidt started her athletic career at the age of seven and was selected for the national team at the age of 18. She won a silver medal in the 4 x 400m relay at the U20 European Athletics Championships for Germany in 2017 and a bronze medal in the 4 x 400m relay at the European U23 Athletics Championships in 2019. Having trained throughout the pandemic, Alica finally got her ticket to the Tokyo Olympics and realized her dream as an athlete, competing in the German women's 4×400m relay and mixed 4×400m relay as a reserve athlete. We hope to see her in action on the track and field!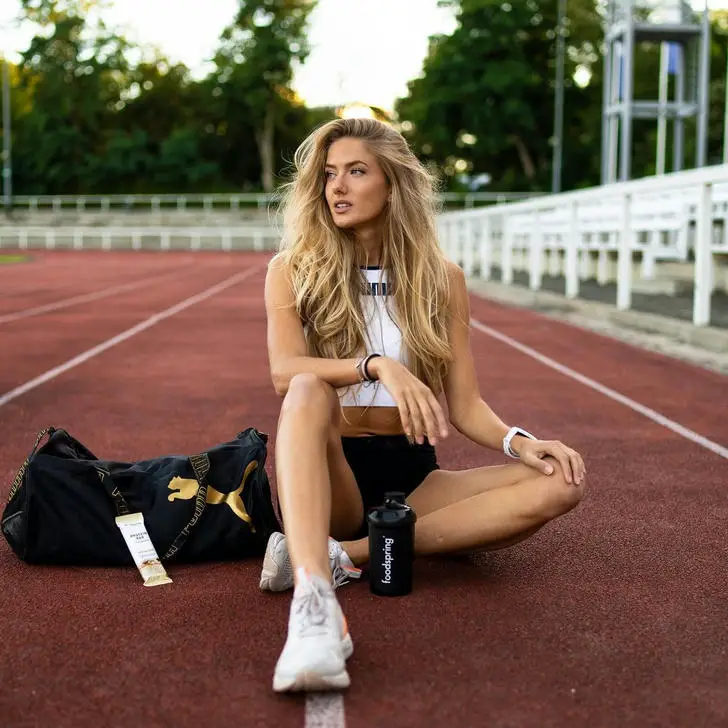 2. Daria Bilodid, Ukraine's 'stunning judoka'
Daria Bilodid, 21, from Ukraine, is the favorite to win a medal in Judo this year and has 320,000 followers on Instagram. Born into a judo family, her father is two-time European champion Hennady Bilodid and her mother is a judo coach, the young Daria Bilodid has a great track record, winning the women's 48kg class at the 2018 World Judo Championships, making her the youngest ever to win a judo world championship. She also won the 48kg title for the second year in a row, beating Japanese talent Wakana Koga in Paris in early February last year.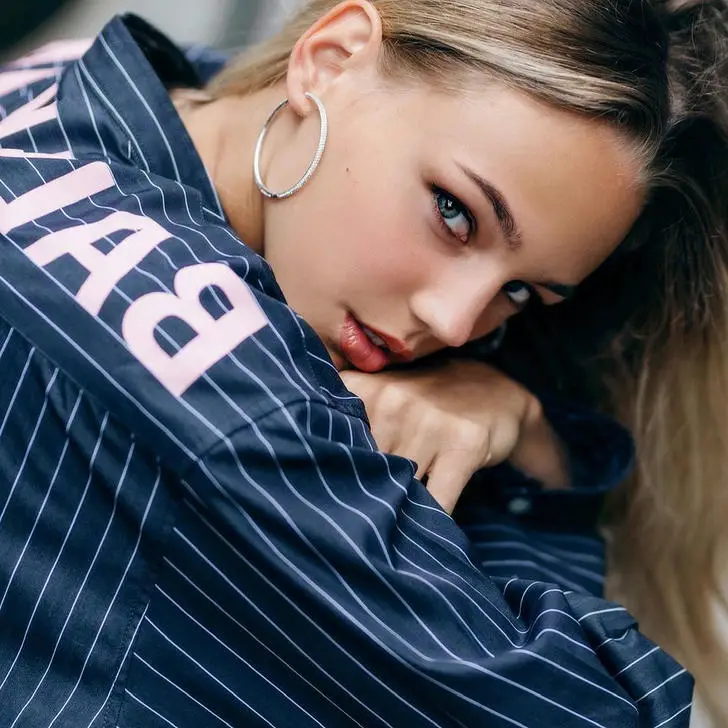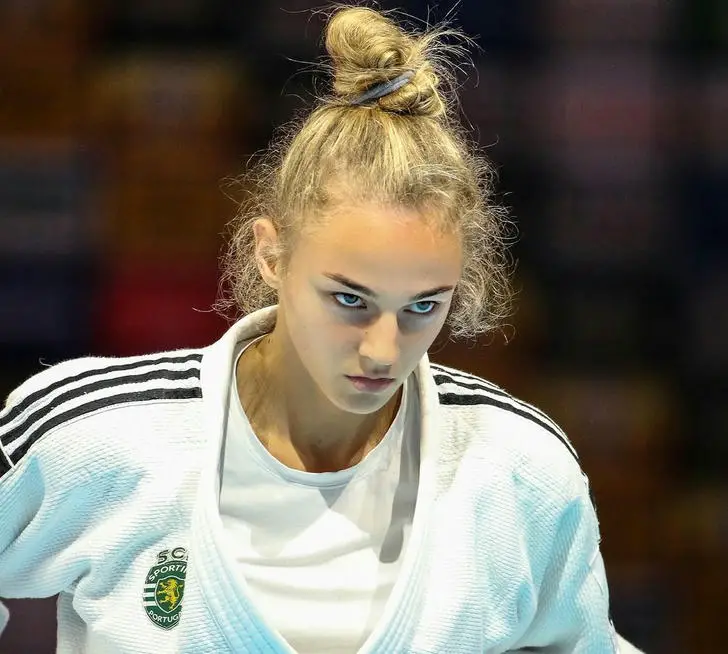 3. Camila Giorgi, Italy's 'Tennis Barbie'
Camila Giorgi, known as the 'real-life Barbie' of Italian tennis, is always in the spotlight when she appears on the court. At just 168cm tall, she is not a tall player among European and American players, but she has a great figure and always shows off her body. She has also collaborated with the clothing brand Giomila to create a number of soft and sexy lifestyle photos that contrast with her on the court, attracting 390,000 fans.
Camila Giorgi is also known as the 'Queen Killer', having been ranked as high as 23rd and having beaten the top-ranked player in tennis. She is currently ranked 86th in the world and has two WTA Tour titles in women's singles and will be playing for Italy in the women's singles this year.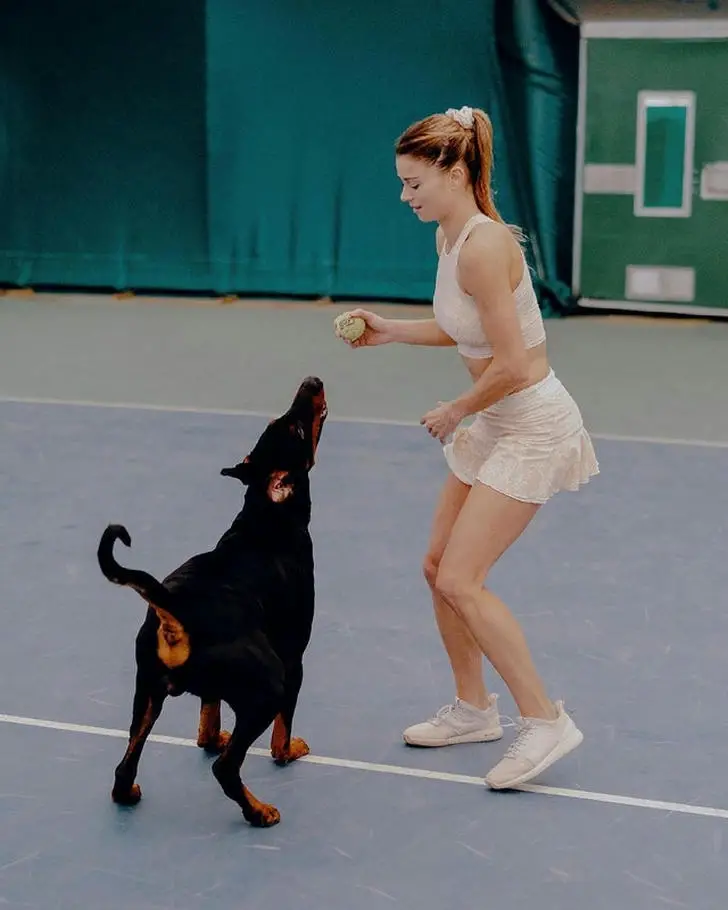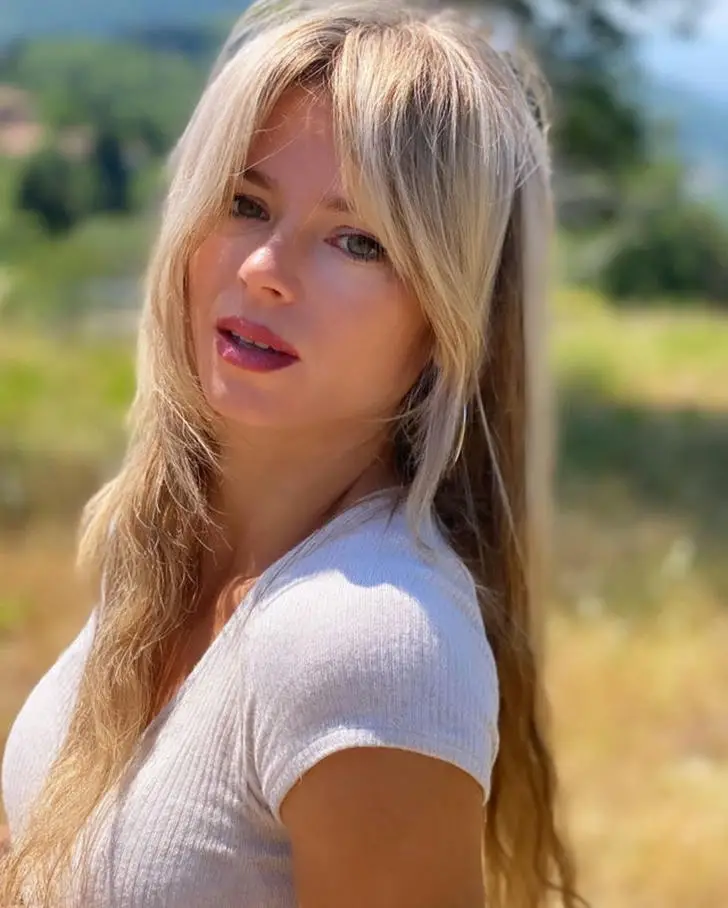 4. Janja Garnbret, Slovenia's "Goddess of Rock Climbing
Rock climbing is a new event at this year's Olympic Games, with Bouldering, Speed and Lead Climbing, and the presence of the Lady of Rock Climbing is sure to bring a lot of attention to the event and promote the sport.
Janja Garnbret's love for climbing can be seen on her 260,000 followers' Instagram. With a love of climbing as a child, her parents arranged for her to receive formal training in the sport at the age of eight and she has gone on to win several climbing championships, sweeping the climbing jie and winning the women's category at the 2019 Climbing World Championships to secure her ticket to the Tokyo Olympics. At the age of 22, she is a hot candidate for the first ever gold medal in climbing in Olympic history.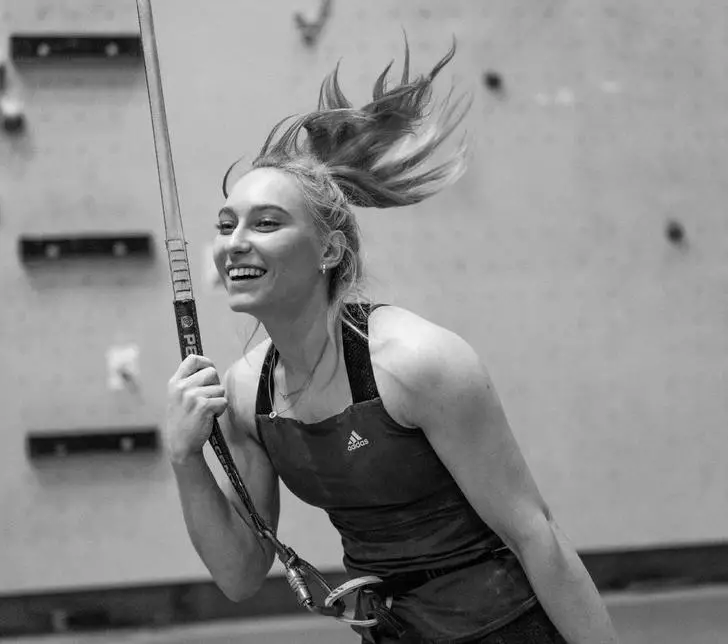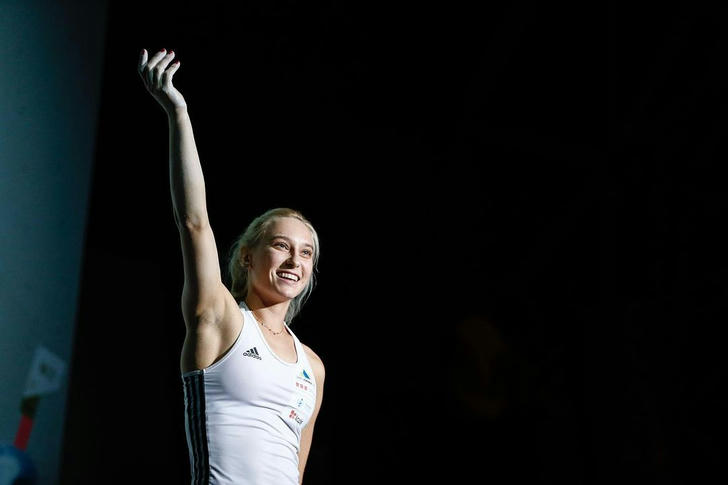 5. Canadian heptathlete Georgia Ellenwood
Many people may have only heard of the triathlon, but not the women's heptathlon in athletics: 100m hurdles, shot put, high jump, 200m race, long jump, javelin and 800m race. Georgia Ellenwood, born in 1995, is a heptathlete and was the 2018 NCAA heptathlon champion, and has high hopes for Team Canada. She has over 400,000 Instagram followers, and her passion for athletics shows that she is active, quirky and an environmentalist in her life.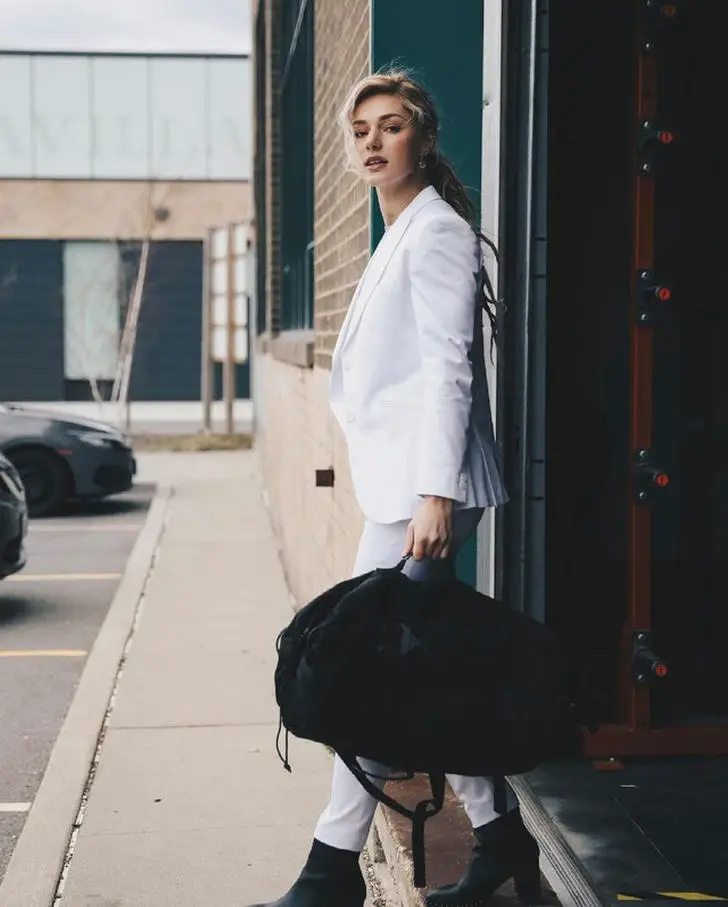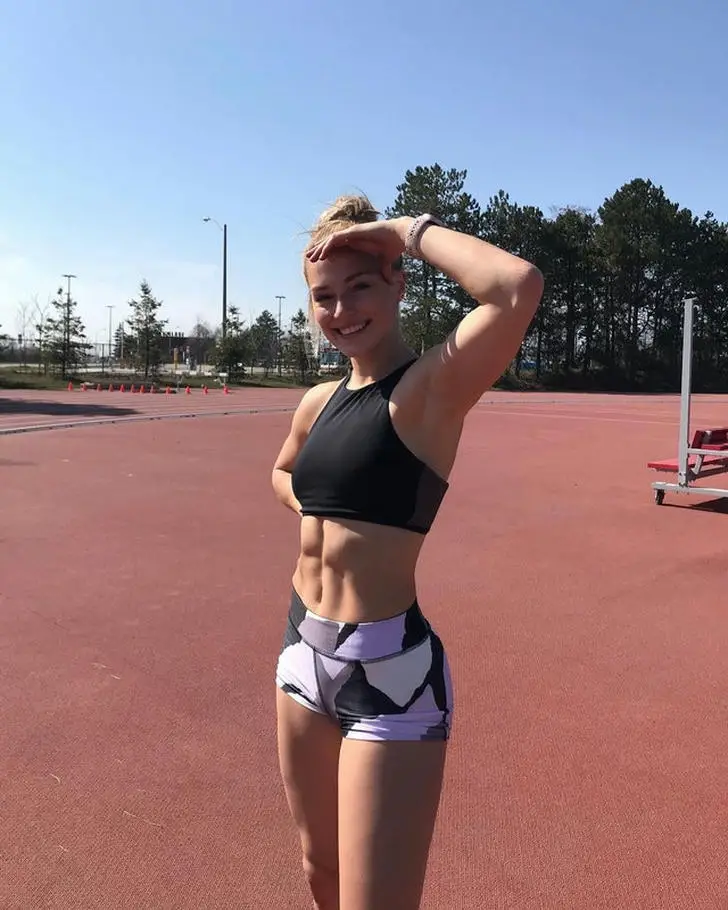 6. Yuliya Levchenko, Ukraine's "High Jump Girl
One of the most beautiful women in Ukraine is the high jump goddess, Yuliya Levchenko, who will continue to represent the country this year, having won gold at the 2014 Youth Olympic Games, silver at the 2017 World Athletics Championships and the 2017 European U23 Athletics Championships. In 2017, he was named European Athletics Rising Star of the Year after winning a silver medal at the World Championships with a jump of 201cm at the age of just under 20. Now at the age of 23, she is expected to show her skills in the high jump at the Tokyo Olympics, with her tall 179cm figure, long legs and good looks.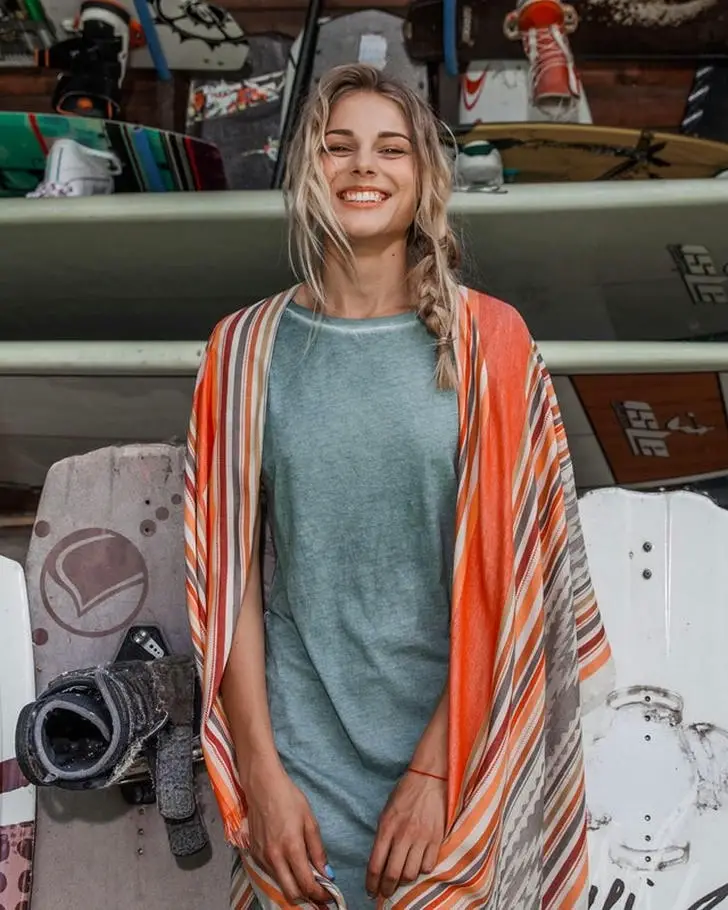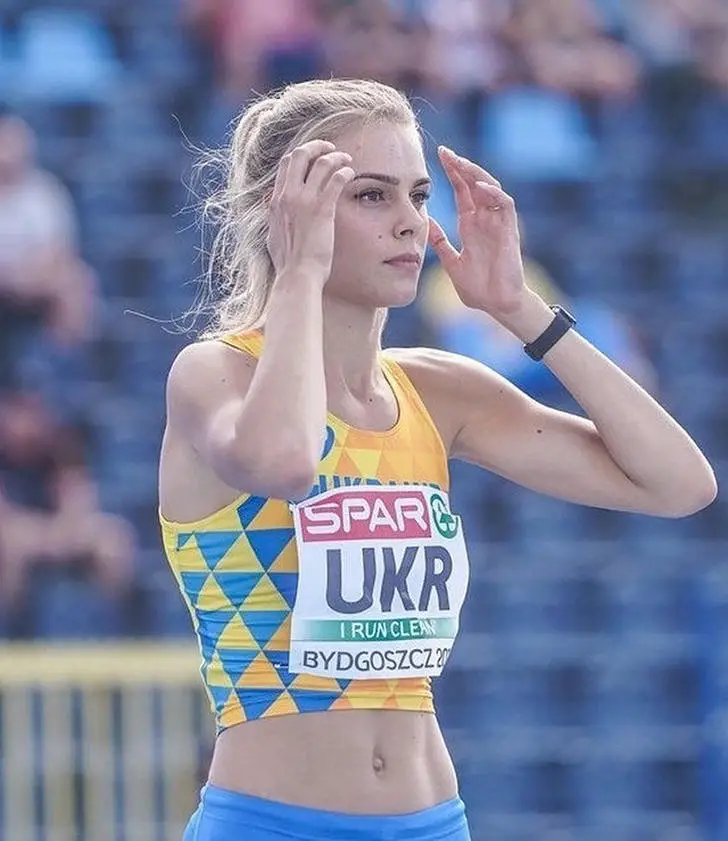 7. Yaroslava Mahuchikh, Ukraine's High Jump Girl
Another beautiful athlete to watch out for in Ukraine this year is the 19-year-old rising star Yaroslava Mahuchikh, who is still a teenager and has a sweet temperament. In her first World Championships she won the silver medal with 2m04 and set a world record in the U20. At such a young age, she is already the world record holder in the high jump and her performance at the Tokyo Olympics is definitely expected.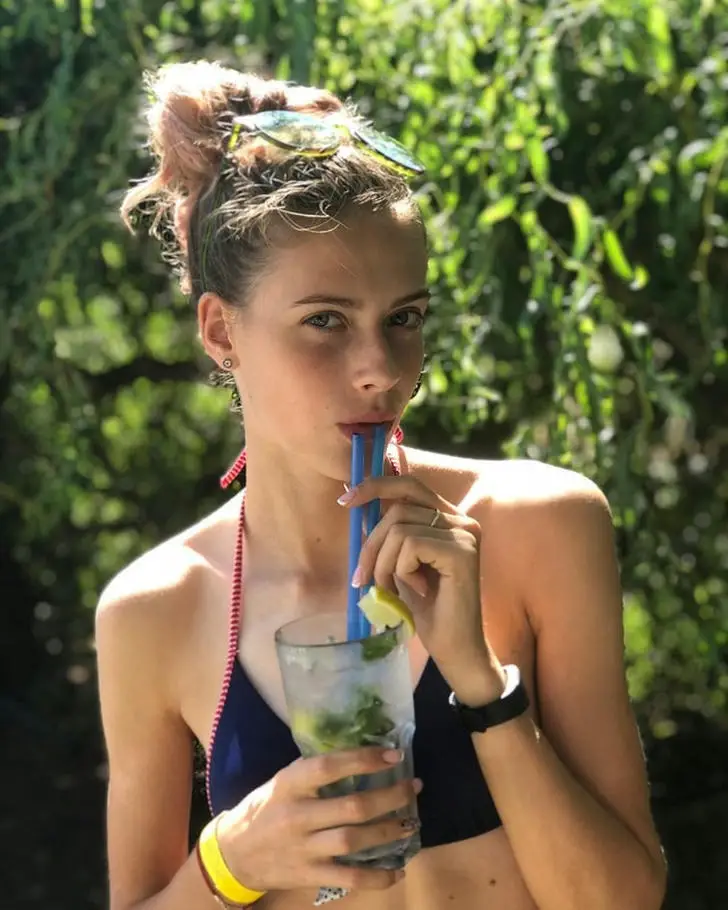 8. Brazilian skateboarder Leticia Bufoni
Skateboarding is also a new sport at the Tokyo Olympics, and 27-year-old Brazilian beauty Leticia Bufoni is one of the favorites. With 2.9 million followers, she is already a global skateboarding star and a fitness role model for many women, having been listed on Forbes' 25 Most Influential Women in International Sports.
The personality has been transformed into pink and purple hair and arm tattoos to accompany her on her skateboard, and Bufoni once fell down 16 steps in a difficult leap that left her with a sprained ankle, torn ligaments, misaligned cervical vertebrae and even blindness and deafness. After recovering, she started working out to get stronger and stronger on the board. She won second place at the X Games in 2010, and three years later won the event, and is now a gold medalist at six X Games and is well known in skateboarding circles.